Finbox.io is a powerful trading platform with numerous functionalities and a perfect choice for the fundamental analyst or a value investor. Here is a comprehensive Finbox.io review.
Finbox.io Review: A Powerful, Affordable Stock Screener
A stock screening tool is an essential tool that every investor need. Finbox.io is one of the best and the most affordable platforms for stock screening available today. In this Finbox review, we will focus on some of the features, the pricing as well, as the pros and cons of Finbox.io.
Every investor's wish is to optimize their investment portfolios. They desire to know how to increase returns, mitigate risk, and even how to build confidence in stock investments.
If you want to create a successful portfolio, then you must understand how to calculate stocks, how to chart like a Pro as well as how to successfully screen the stocks.
Finbox.io is one of the best tools for value investors that help them screen the stocks. So, how does Finbox.io work?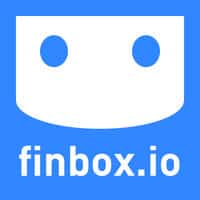 I'm always looking to invest smarter not harder. I'm fine paying a premium for a service that can help me make more money investing or save me time.
If you deploy an intensive evidence-based diligence process, you need tools that are going to position you for success.
Finbox does exactly that. The platform reminds me of a tool I used back in investment banking. The only difference is that that tool cost $20,000 more… Per-user!
Finbox.io is Software as a Service (SaaS) platform that enables investors' value stocks easily and faster. The company was founded by Andy Pai, a former investment banker at Duff & Phelps along with other co-founders, Brian Dentino and Matt Hogan. Finbox was part of the Y Combinator fellowship.
The Finbox platform offers traders affordable trading tools that empower them to act smart. With a combination of intelligent automation and portfolio analysis, Finbox.io helps traders make the best investment decisions faster.
Finbox.io is a powerful trading platform designed for financial advisors, assets managers and investors. Finboix helps investors identify the real value of a company while building their stock portfolio.
The platform is suitable for both the experienced and novice investors.
The Finbox $1 offer during the first month if you use my link comes with full access to premium benefits.
This makes Finbox one of the most affordable and powerful stock investment analysis tools in the United States.
Here are some of the key features of Finbox.io.
Features of Finbox.io
The features of Finbox opens the door to infinite possibilities to become a smarter investor.
1. Stock Screener
The stock screener component offers a wide range of fundamental and valuation-based data filters. Stock Screener feature enables investors to filter the stocks that match their criteria.
Every metric has a statistics panel that shows a bar chart of how the specific metric measure up across different industry verticals. This can help investors get an idea of the perfect place to set a filter value.
Besides showing the specific stocks that match your criteria, the screen page also offers an overview of the performance of the particular stock with a histogram of the projections according to the analysts. Also, it shows the average performance of the stocks against the S&P 500.
Unlike FINVIZ Screener, Finbox.io displays the results in a clean, as well as an easy-to-read format. Finbox screener feature helps investors find high-quality stocks based on upside potential, fair values, valuation multiples, and forecasts, among others.
With its high-quality analysis and charting features, investors can compare the basics of a stock against its competitors in the industry or the entire market.  Also, they can view the future performances of the stock as well as projections of that particular stock according to the Wall Street analysts.
Some of the filter options include categories such as "Popular," "Rating," "Finance," "Economics," and "Diverse" and more.
These filter options can be further processed to "less than," "more than," "between" or "equal to" and more.
Premium filters include "Risk" and "Forecast," and the user can export the results if they have a paid subscription.
2. Ideas
"Ideas" is yet another functionality of Finbox.io. The feature helps investors generate new stock trading idea based on the stock that renowned or prominent investors are holding in their portfolio, for example, Warren Buffets' portfolio.
"Ideas" feature enables investors to find portfolios in a search bar easily when they use filters. Also, it provides curated portfolios which are based on stocks within particular sub-industries or high-dividend stocks.
With Finbox.io, the user can quickly download the most recent filings. In addition, they can provide a tabular overview of the whole batch of stocks in a portfolio that can be sorted easily by various fundamental filters. A user can then export the stock data of a portfolio to an Excel sheet to use along with the Finbox.io formula templates.
If the user desires to take up the investment idea, that is, the fork idea, the contained values are placed on a new own watchlist. Further analysis of those idea portfolios is conducted according to various aspects such as size, dividend growth, fair value, rankings, and performance criteria.
Here's a YouTuve video from my channel on how to build a portfolio mimicking Warren Buffett.
3. Watchlist
Watchlist feature allows the user to create their own watchlists.  Here, the investor can take over shares from an existing portfolio from the menu bar "ideas" or set up a compilation on their own.
The investor can also derive inspiration from the list of the "most viewed" links in the sidebar. If the user has subscribed for the premium version, they can take over "ideas" portfolios export data and use other features as well.
4. Financial Model Templates
With Finbox.io, the user can download and modify model templates as needed. Finbox.io has a set of Excel add-ons and Google spreadsheet that enables the user to create custom financial models.
The add-on helps build the =FNBX (ticker, metric, period) function. This function enables the user to update their spreadsheet with live feeds or the stock data automatically. It ensures that they are working on the latest data and not the outdated one. It also helps input data into the spreadsheet so that they don't have to do it manually.
With this function, investors can build their own financial model for single stock and then re-use it for any other stock instantly by merely changing the ticker in the FNBX formula.
Finbox.io offers investors up to eight templates, and each has a crucial variable or a set of small variations in the model time frame to pick. They include the following:
Discounted Cash Flow (DCF),
Dividend Discount Model (DDM),
Ben Graham, Earnings Power Value (EPV),
Comparable Companies,
Financial Ratio Analysis,
Capital Costs, and
Return on Equity (ROE) analysis.
The user enters the latest data directly into the chosen model template. To further pick the template in question, investors can use categories such as:
"non-profitable",
"profitable,"
"mature",
"growth",
"dividend,"
"distressed" and many among others.
Finbox.io can also increase templates upon request.
5. Spreadsheet Add-ons
Spreadsheet add-ons is another feature that helps users access the latest financial data, so they don't have to use the manual data. It helps improve the accuracy of the data by just using a formula.
The functionality automates inputting of the market data.  Users can insert the live financial data into the performance trackers, valuation models or anywhere else in the workflow.
Once the user creates a spreadsheet template, they can reuse it for different securities.
6. Data Explorer
Another unique section of Finbox.io is the data explorer. Within an interactive web viewer, the data explorer examines fundamental data for any stock.
Data Explorer has similar data types to those available as metrics in the FNBX function.
By offering explicit instructions on how to use any data metric within the FNBX function, the explorer pushes back the users towards the spreadsheet add-on.
The data explorer component can also help make a quick comparison for one fundamental data type which is usually between the stock you want and its competitors.
Finbox charts the selected data against other stocks within an industry automatically. You can also tailor the specific stocks to be used in the comparison if need be.
7. How to Guide
In the "how to guide "section, the users receive technical support and help. The section also has links to explanatory videos and texts about the platform components.
The "how to guide" section also has video tutorials that explain how to use Finbox.io, including best practices.
8. Classroom
"Classroom" section offers video courses to the users. They can get free courses that can help optimize the application of the functions as well as paid courses to helps improve their investments.
The cost of these courses ranges between $15 and $50.
9. API
Finbox.io also has an all-intensive API that offers developers access to all the information that goes in and out of the valuation models and charts. This data can allow them to build a finance app or investing algorithm.
Finbox.io API has predictable, resource-oriented URL.  It also uses built-in HTTP features, like HTTP authentication and HTTP verbs, which can better be comprehended by the off-the-shelf HTTP clients.
Users can find their private API key on the profile page of their account which they can use for authentication. The platform uses conventional HTTP to help indicate the failure or the success of an API request.
The premium account holders can access the API data with enhanced data quotas and rate limits. Finbox.io platform supports numerous companies across all the major US stock exchanges.
The API computes and aggregates hundreds of metrics for the companies they support. Their time series metrics may contain historical data of up to ten years.
Finbox.io derives the proprietary fair value estimates from combining estimates from different valuation models they build for each company every day.
It also offers direct access to the individual estimates from each model they create so that the user can incorporate them into their own investment strategy or application.
We cannot write a Finbox review and fail to explore the plans, costs or pricing structure of the platform.
Finbox.io Pricing
The Finbox.io pricing structure comprises of a Starter, Premium, and Discounts.
Finbox.io pricing is a simple subscription pricing model with one service tier. Subscription costs include $39 per month when billed monthly or, $29 per month when billed quarterly, or $25 per month when billed annually.
Users can also get a 30-day trial for $1 by using my link which can be logged in via Facebook, Google or LinkedIn.
One can cancel the 30-day trial at any time.
Finbox is designed for interested parties who want to test the functionality and the usefulness of the stock screener risk-free, and it comes with a money back guarantee.
These users also get unlimited access to the premium features during this trial period. This starter rate offers users a limited range of functions including stock screenings or spreadsheet add-ons, watch lists, and API.
Then, after the first month elapses, the subscription is renewed automatically for another month costing $39 per month or $29 per month if paid quarterly or $25 per month for the annual subscribers. Users have an option to cancel or change the subscription they choose at any time in their account settings.
The methods of payment available include credit cards such as Visa, MasterCard or the American Express. Alternatively, users can pay via PayPal.
Why Choose Finbox.io?
Finbox.io is a browser-based platform with a modern layout, clean and an easy to use user interface. With Finbox.io, the users can build and save their own watchlists derived either from scratch or through the modification of the example portfolios that can be found in the ideas page. Users can also save the stock screeners for later re-use or to create new watchlists.
The FNBX function on the spreadsheet can easily be modified to create own financial models for any stock that the user picks.  Thus, once the user has set up the financial model, they can re-use the spreadsheet for another stock, and all they need is to change the ticker symbol in the FNBX function.
Finbox.io is extraordinary and unique because of its focus on fundamental data analysis. It offers further insight into the fair value of stocks which is based on financial models and into fundamental data of the company.
The FNBX function is easy to use and offers live data updates. Also, Finbox.io offers explicit instructions on how to integrate any of the fundamental data from the site into a custom financial model.
Who Can Use Finbox.io?
Finbox.io is suitable for students, investors, asset managers, and financial advisors. The long-term value investor uses the platform to identify stocks that are undervalued in the long-run based on the fundamental data of the company.
Finbox platform also offers technical analysis and its data explorer and stock screener is solely focused on the fundamental data.
A long-term investor can use the platform to create a detailed analysis and modeling to identify potential returns from currently undervalued stocks.
So, to sum up, the Finbox review, let's now look at some of the benefits as well as downsides of using this platform:
Pros and Cons of Finbox.io Platform
Here is a pros and cons analysis of using Finbox for investing.
Benefits of Finbox.io Platform
The "Ideas" feature provides a fair value analysis of portfolios from prominent investors
There is a wide range of fundamental data available for different stocks
Individual stock pages provide ideal comparative insight into the value of the stock
The data explorer component is ideal and can help the user work relatively smoothly with spreadsheet add-on
The FNBX spreadsheet add-on enables the user to develop custom financial models with live data
Downsides of Finbox.io Platform
The platform has minimal support for necessary technical analysis, including moving averages
There are a limited number and the diversity of financial model templates currently available
[maxbutton id="6″ url="https://millionairemob.com/finbox" ]
Conclusion on Finbox Review
If you are a long-term value investor, then you should consider using Finbox. It is one of the best investments and wealth management resources available today.
I hope this Finbox review is useful and has offered valuable insights on this platform.
Do you use a stock screener and how has it been of help to you? What do you think of our Finbox review? Please let us know in the comments below.
Related Reviews
Related Resources
Subscribe to the Millionaire Mob early retirement blog newsletter to find the best travel hacking tips, dividend growth investing, passive income ideas and more. Achieve a financially free lifestyle you've always wanted.