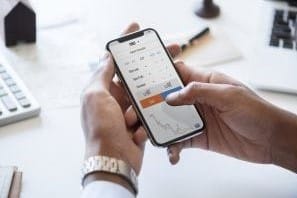 Are you looking for your next significant investment? Maybe you've recently come into some extra money and want to make it grow. Currency trading could be the right move for you to make.
Currency trading on the world's foreign exchange market is one of the simplest ways for individuals to break into the world of investments. It's relatively easy to learn, has less risk than many other forms of investment, and practically anyone can do it successfully.
What Exactly Is Currency Trading and How Does It Work?
Currency trading by individuals takes place 24-hours a day online at the foreign exchange market. Also, currency trading takes place at financial centers around the world, so the market is always open for traders. New York, Tokyo, Sydney, and London are a few of the main hubs. If you're in search of a form of investment that you can micromanage on your own time, in between work and sleeping, trading currency may be right for you.
There are three main "lots" involved with currency trading. Each lot is made up of the base currency of your choice. There is the standard lot, which is 100,000 units of currency. The mini lot, which is 10,000 units of your chosen money. And last but not least, the micro lot, which is 1,000 units of base currency.
The Forex
As mentioned above, currency trading takes place on the Foreign Exchange Market, also known as the Forex market, or FX for short. It is the largest market for investing in the world and continually grows every year. Several trillion dollars worth of trading currency is completed daily on the Forex market.
Until recently most of the currency trading taking place on the FX was done by professionals. Now, with the rise of online currency trading platforms, just about anyone who is interested in trading currency can get involved.
The Forex market appears as somewhat complicated at first glance due to the level of various players and operations taking place. To give you a better idea of how trading on the Forex market works let's take a look at the major players who're involved.
Central banks
The central banks of the world are by far the most crucial players of trading currency on the FX. Any actions by the world's central banks directly influence the economy of their nations. They control the market operations and set the interest rates which dictate the rise and fall of currency rates.
Other banks
Banks are one of the most significant players involved with currency trading. The livelihood of big banks depends in large part on their trading currencies on the Forex market. These banks help FX investors with their transactions as well as partake in speculative currency trading themselves.
Corporations
Large corporations and global firms that deal with importing and exporting rely on the Forex market to aid in the process of transferring goods and services.
Professional investors
To grow various funds, professional investors are a frequent participant in currency trading. Hedge fund managers are also known to partake in speculative currency trading as well.
Individual traders
In today's world of currency trading, individual traders have become one of the biggest proponents of the FX.
The major currency pairs
Currency trading is the act of purchasing and selling one primary currency for another. These traded currencies are currency pairs. Three letters represent each type of money that is available for trade on the Forex market. The first two letters are an abbreviation of the country from which the currency originates. The third letter represents the official name of the money.
There are quite a few currency pairs available for trading on the Forex market. However, most professional investors and individual traders stick with the most liquid currency pairs. The four "major" currency pairs, and the three "commodity" pairs.
The top four major currency pairs
The euro and the U.S. dollar (EUR/USD)
The U.S. dollar and the Japanese yen (USD/JPY)
The British pound and the U.S. dollar (GBP/USD)
The U.S. dollar and the Swiss franc (USD/CHF)
The top three commodity currency pairs
The AUS dollar and the U.S. dollar (AUD/USD)
The U.S. dollar and the Canadian dollar (USD/CAD)
The New Zealand dollar and the U.S. dollar (NZD/USD)
Only a small amount of all currency trading on the Forex market consists of currency pairs outside of these primary seven currency pairs. However, there are slightly over two dozen combinations that traders can invest in using just these seven currencies.
Understanding pips
To be successful at currency trading on the FX, one must first understand all of the basics. Pips are one of the essential pieces of information that you'll want to learn regarding currency trading. A pip, or percentage in point, is the smallest FX trading measurement. A single pip typically accounts for one-hundredth of one percent.
Because individual traders tend to focus on micro lots for currency trading, it's crucial to understand that one pip is roughly a ten cent move in the value of currencies. Trading in micro lots makes currency trading much less risky in the case that the trader fails to reach their desired goals.
When dealing with mini lots, a single pip equals one dollar. In a standard lot, one pip equates to ten dollars worth of currency. Certain money types move up to 100 pips at a time per trade. This investing makes losses extremely manageable for experienced traders.
Currency trading lingo
If you're interested in getting into currency trading, you need to be familiar with the regular currency trading lingo. Here is a handful of the most critical currency trading vocabulary for you to get to know before trying your hand on the FX.
Nicknames for popular currency
Aussie: the main nickname for the Australian dollar
Buck, and greenback: are both nicknames for the U.S. dollar
Cable, pound, and sterling: the nicknames for the GBP
Kiwi: the main nickname for the New Zealand dollar
Swissie: the primary nickname for the Swiss franc
Little dollar, and loonie: nicknames for the Canadian dollar
Typical FX measurement lingo
Figure: a term which indicates a round number, 1.4 for example
Yard: a word which represents one billion units of currency
Making Money with Currency Trading
To become successful in currency trading, you must attain a certain amount of knowledge as well as exert enough willpower and have a bit of luck. With enough determination, you'll gradually build enough experience. Generating profits from the majority of your trades will eventually become second nature.
The best way to start currency trading is with small amounts of money. There are even demo accounts that allow you to practice trading on the FX. Watch the Forex and financial news reporting daily. Study global trends in the world's economy and practice as many trades as possible.
Common roadblocks
There are a few common roadblocks along the way as you start with FX trading. Investing too much before learning the ropes, for instance, will shut you down before you even get going. Likewise, a common fear of losses is crippling to many individual traders as well, possibly because they are solely responsible for their financial losses. Their trading funds are also much more limited in comparison to professional investors or bankers.
On the other hand, greed is something to look out for as well. When you begin to understand the ins and outs of trading on the FX, it's all too easy to become a bit sure of yourself and even greedy. The best way to prevent unnecessary losses due to this sort of behavior is to make yourself a hard and fast rule about how many pips you deal with each day.
Keep in mind that with any trading, whether it be stock trading, commodity trading, or trading on the FX, there will always be risk involved with such activities. You should also be fully aware of the fact that between 75 percent and 80 percent of individual traders who invest in FX currency trading end up losing money at some point or another.
So, Is Currency Trading Right for You?
That answer is entirely up to you, and factors such as your personal preferences and current life circumstances. If you feel comfortable with calculated risks, are overly confident in your ability to gauge the economics of countries around the world, and have a bit of cash to spare, Forex trading could be just the thing for you.
Don't forget that you can always start off with FX trading risk-free by opening a demo account. Remember to study the fluctuations of the major currency pairs. Also, take full advantage of live trading on a demo account until you're comfortable with your level of understanding.
Do you have experience with currency trading on the Forex market? Good or bad, we'd love to hear all about it in the comments section below! If not, then what are you waiting for? Get out there and learn the basics so that you can get to work building profits through FX currency trading.
Good luck!