Motley Fool has long been involved in stock market investing and newsletter services. Here is a Motley Fool Stock Advisor Review to help you evaluate if it is worth the price. 
Motley Fool Stock Advisor Review: Is It Worth It
One way to create wealth and earn a substantial amount of income is through investing in stocks. Motley Fool Stock Advisor is one of the most renowned stock advisor programs. To understand more about Motley Fool Stock advisors, we have conducted a review of the Motley Fool Stock Advisor newsletter.
Arming yourself with the best possible tools for success is crucial. We want to work smarter not harder, which is why I created a stock dividend reinvestment calculator to help you achieve your financial goals.
I track my net worth for free using Personal Capital.
Stock picking can be quite overwhelming especially if you're a novice investor. Thus, you may need a stock advisor to help you dive into the uncertain world of stocks.
Is subscribing for Motley Fool Stock Advisor newsletter worth it? To answer this critical question, it's crucial that you read a few reviews of the Motley Fool Stock Advisor.
There is no doubt that reviews offer the ideal way to identify the reputation of a business or a company's' products and services. Before shoppers zero in on the best products or services to buy, they go through customer reviews. Motley Fool is no exception.
The Motley Fool Stock Advisor review will shed more information about the newsletter subscription. Since it displays relevant information about the company from the subscribers' point of view, it can help you determine if becoming a subscriber is worth.
To learn more about Motley Fool Stock Advisor, this comprehensive Motley Fool Stock Advisor review will touch essential aspects of it.
An important question every investor should ask themselves before they get started investing is what are the best market-beating picks.  It is essential to know the right choices to make and balance risks and rewards of investment to achieve financial freedom.
Motley Fool Stock Advisors help investors identify the perfect stocks pick. To understand whether it is worth subscribing to the Motley Fool newsletter, here is more information about their strategies, pricing, and benefits as well as disadvantages.
First, if you do choose to use Motley Fool Stock Advisor use my link for a special 50% off that annual rate!
[maxbutton id="6″ ]
Motley Fool Stock Advisors Stock Picking Process
Motley Fool Stock Advisors have been involved in the stock advising business since 1993. The Motley Fool Stock Advisor is the Motley Fool's flagship investing newsletter (SA) that offers stock investments tips.
Brothers David and Tom Gardner, the company's co-founders, work with a team of analysts and help the investors pick the best stocks. They implement an investment strategy based on analysis and research. Since they target long-term investors, they use a buy and hold approach.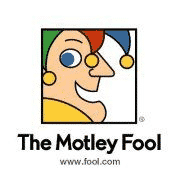 Subscribers can achieve financial freedom if they pick the stocks they recommend since they choose the best stocks to buy.
The stock advisors' guide investors on when to sell or when to stay put if the stock market prices fluctuate.
While offering reasons for picking long positions of investments, they point out the downsides and risks associated with the investment that may trigger possible position exit.
Stock advisors list the potential risks and prompts that would warrant an investor to exit a position. An investor can weigh the risk and reward and derive the right position size that matches their risk tolerance level.
Motley Fool Stock Advisors layout common strategy elements and drivers that can help investors know when to pick or not pick individual stocks.
Some of the compelling factors that may compel investors to take positions include potential future upgrades of a product cycle and product development to a global or macro industry or sector patterns.
The stock advisors recommendations consider the valuation of various stock investments. For example, if a stock is more undervalued compared to others, then the more appealing it is if there are projected compelling factors. Sometimes investors may overreact to fundamental news which can increase short-term purchase opportunities if the catalyst is a temporary occurrence.
The Motley Fool also considers patterns within sectors or in macro and global markets. I love this aspect as you need to understand market trends to make conscious decisions.
The trends are usually a mix of cultural, social and business patterns. Themes help in stock recommendations, and financial metrics are essential elements of analysis.
So, what are some of the benefits of subscribing to the Motley Fool newsletter?
Benefits of Motley Fool Stock Advisor
There are a number of advantages to being a Motley Fool Stock Advisor member. Here are some of the pros of the Motley Fool Stock Advisor.
Solid Experience and Research Format
The stock advisors' service has a long history of consistently good performance and research format for more than 25 years. It offers excellent stock picks to the readers every month in the form of ten timely stock picks.
The picks are generally in the markets where an investor might get a good return in a short period. Such picks are ideal for risk takers in the short-run. Stock advisors also offer a combination of introduction or starter stocks. I use Robinhood since I can make investments and not rely on trading.
Sign up for Robinhood and we both get a share of free stock.
New Investors get Introduction or Starter Stocks Picks
Besides the excellent introduction to building a significant investment portfolio and research, the stock advisor also offers beginners an annual set of recommended stocks to invest in.
They are usually a set of five stocks that they envision the new investors should include in their portfolio. The stocks typically follow companies and industries that have withstood the test of time and are relatively financially stable.
Members Join a Vibrant Community that Discusses Stock Market Investments and Personal Finance
Another significant advantage of joining the newsletter is that an investor interacts with a large, dynamic, and energetic community. Once you become a Motley Fool Stock Advisor member, then you get to join Motley's private message boards where the members have active discussions about the stock market and personal finance. I love this feature about GuruFocus as well.
The members also get moderated members-only message boards that display helpful posts that are not spammy. The fundamentals-based investors also obtain a lot from the content and presentation of the bearish and bullish elements of the monthly stock picks. The analysts continuously update their stock picks recommendations.
Drawbacks of Motley Fool Stock Advisor
After reviewing the entire platform, I believe there are limited downsides to the Motley Fool Stock Advisor subscription. Several cons of the Motley Fool Stock Advisor service are the following.
There is a continued flow of additional Motley Fool product offerings that can become quite overwhelming.
The technical analysis-based investors may find the content neither tradable nor timely.
Pricing Options for the Motley Fool Stock Advisor Service
Is the service worth it? The Motley Fool Stock Advisors have performed great over time, with stock picks and recommendations having increased at an average of 388%.
The Motley Fool Stock Advisor service regular rate is $199 per year (you save 50%).
The annually plan through Millionaire Mob costs $99 that adds up to about $8.25/month, which is less than half of the regular monthly subscription.
It comes with 30-day 100% money back guarantee of the membership fees. The monthly membership cost is a $19-per month with no money-back guarantee.
There are recurring auto-billings that occur per period with all membership plans unless the user cancels it. If you become a member of the service, you receive two new monthly stock picks from David and Tom Gardner and one monthly share each.
You also get ten best buy-now stock list monthly and the ten introduction stocks for new portfolio. Another benefit is that you can access the members-only Motley Fool Stock Advisor community. A member also gets the full access to the Motley Fool investment library which has every archived newsletter issues. They allow you to cancel the membership at any time.
To help people understand their advice, the stock advisors attach analyses called risk profiles to every recommendation and explains the potential benefits or drawbacks of investing in laymen language. This is similar to Investopedia's trading academy.
[maxbutton id="6″ ]
Conclusion on Motley Fool Stock Advisor Review
Motley Fool service can suit best investors with long-term portfolios and not the day traders since the stock picks heavily rely on fundamental analysis.
I hope this Motley Fool Stock Advisor review is comprehensive and now you can answer this question, is it worth it.
Pair your Motley Fool Stock Advisor subscription with one of the best investment apps to start building wealth through the stock market.
What do you think about our Motley Fool Stock Advisor Review? Will you try the service? Please let me know in the comments below.
Other Financial Resource Reviews
In order to set yourself up for financial success, you need to arm yourself with the best financial tools possible. Here are several other reviews to consider:
Millionaire Mob is an early retirement blog focused on passive income, personal finance, dividend growth investing and travel hacking. With both a million rewards points and a million dollar net worth you can live a happier lifestyle.
Subscribe to the Millionaire Mob early retirement blog newsletter to find the best dividend growth stocks and more. Achieve a financially free lifestyle you've always wanted.