The thought of getting into the stock market can feel intimidating, and more especially if you don't have much money to work with. However, with fractional shares, you don't have to wait until you have enough to buy a whole share of stock. You can put your money to work immediately through the fractional shares investing.
The Ultimate Guide to Fractional Shares Investing (Including Where to Invest and Apps that Allow It)
If you've been contemplating getting into the stock market but get scared off by a perception that you need thousands of dollars, you're wrong. Here is why, with fractional shares, you can start trading with even less than $5 in a single trade.
The beauty of investing your money over a long period is that it offers you the benefits of compound interest. That is why you need to get started as soon as possible. Investing in the stock market is one of the best kinds of passive income investments.
If you're wondering how you can afford to invest with these high prices for a whole share of stock and brokerage firms talking of account minimums, then you need to learn about fractional investing. Fractional shares demystify one of the common myths in investing and can help you invest in your favorite company with a few dollars.
Before we explore some of the best apps to help you in fractional investing, let's first look at the definition of fractional shares.
So, what is a fractional share?
A fractional share is a partial share or a portion of one full share of equity. Fractional investing may be a result of dividend reinvestment plans (DRIPs), stock splits as well as other similar corporate actions. With the growing popularity of fractional shares, apps have come in to fill the gap.
Today, more than ever before, an investor can find investment plans with any budget. These brokerage firms buy whole shares of stocks, and then they split them and sell them to different investors.
So, if you're wondering why fractional share investing is important, here are the many reasons.
Importance of Fractional Shares Investing
Fractional share investing has many benefits. Let's dig into some of its amazing benefits:
With fractional shares investing, you can dive into the stock market with as a little as or even some cases less than $5. An aspiring investor would get the benefit of acquiring shares at a lower entry point over time resulting in strong dollar cost averaging.
This allows the brand new investors to start making investments with a small investment first before they can gain confidence. It will enable investors to participate in the stock market with a few dollars.
Great option for diversification
Fractional shares investing come with numerous benefits.  Not only does it help you start making investments with little cash, but also it enables you to spread your risk across a wide range of stocks and bonds.
Diversification allows you to lower risk while increasing the profits potential in the long run. It's one of the proven smart investment techniques for beginner investors.
Offers investors great flexibility
These brokerage apps use software and algorithms to help an investor create a portfolio that aligns with their goals and risk tolerance. However, most of them do not offer financial and investing guidance at all.
Therefore, it's crucial that you use the money that you will not need in the next few months or years. Keep a separate account for an emergency fund for the unexpected happenings as well as a retirement account for your retirement savings.
A majority of people wonder how to sell fractional shares and whether fractional shares pay dividends. Well. Yes, in some cases, fractional shares pay dividends.
You can buy and sell fractional shares through various brokerage apps. The brokerages pair up fractional shares until they attain a whole share to sell them.
Selling of fractional shares can take longer than expected if there is no demand for the specific stock in the market.
This is obviously my favorite component to fractional share investing. You're able to invest in stocks continuously as you are paid dividends. Each company pays dividends at varying dates and frequency. Some companies pay dividends quarterly, monthly and even annually. Here are some other amazing benefits of compound interest.
The higher the frequency of reinvestment in your portfolio the better.
Download our dividend calculator yourself to see the true benefits of compound interest over time. The model takes less than 5 minutes to use and features easy inputs to develop a plan to live off of your compounding dividends.
How to sell fractional shares
There are two types of brokerages in the fractional share investing. There are those that allow investors to buy single shares for a fee otherwise called discount brokers.
Another group of fractional share brokerages is the portfolio-centric brokerages that allow investors to purchase fractional shares when financing a broader portfolio strategy.
So, without much further ado, let's look at several ways to do fractional shares investing:
Best Fractional Share Investing Platforms
Here is the list of some of the best robo-adviser apps to help you in fractional share investing: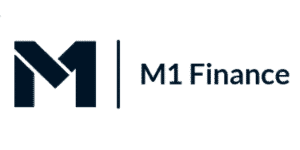 One of the best brokerage apps to consider when buying fractional shares is M1 Finance. M1 Finance offers investors commission-free investing. Your portfolio can include a wide range of stocks or ETFs.
This app helps you purchase fractional shares in all the companies in your portfolio every time you deposit money into your account. Also, it makes an accurate allocation when buying shares to help you maintain the kind of distribution you want in your portfolio.
M1 Finance Pie is a tool that helps investors build their portfolio and tell the investment allocation. Then, they can fund the portfolio automatically by buying the fractional shares of the stocks in the portions that are in the pie.
An investor's task is to choose the stocks they want in their portfolio, assign each slice of the pie the percentage targets in the custom pie or choose the expert pie and the app does the rest. They select the combination of stocks they want, and that can help them meet their specific goals and offer them an exposure to a given industry.
After picking their pie, an investor can also use the automation functionalities to set up the recurring investments, the automatic rebalancing, cash control as well as tax efficiency. The platform also provides an in-house management team to assist the passive investors.
M1 Finance review offers more information on this app. It is best suited for the do-it-yourself investors who want to save their money, passive traders as well as a novice to intermediate investors.
The benefit of this platform is that it allows fractional shares investing, charges no fees or commissions, offers automated rebalancing of the portfolio and has a referral program. One downside includes that investors cannot invest in mutual funds. You can build a portfolio of Pies for impact investing or even Halal investing.
[maxbutton id="1″ ]
Another alternative fractional share investment app is Betterment. With Betterment, you can get shares of ETFs invested in a curated portfolio. It enables you to invest in different companies with minimal risk.
Betterment has three portfolio strategies that include the socially responsible investment portfolio, the BlackRock Target Income Portfolio, and the Goldman Sachs Smart Beta Portfolio.
With Socially Responsible Investing (SRI) investing, an investor can deploy their capital based on their values while still keeping fees low. The BlackRock Target Income portfolio is a portfolio based on bonds and fits investors who want a low-risk portfolio with regular income. The Goldman Sachs Beta Portfolios, on the other hand, use the Goldman's ActiveBeta™ equity and Access Fixed Income funds.
Betterment in management fees is 0.25% and has no additional trade fees. Also, it can place trades for an investor and automatically keeps the portfolio in balance.  It also places a trade for a tax benefit via a process called tax loss harvesting.
Just like the M1 Finance platform, Betterment is also not only fit for fractional shares investing, but also for a do-it-yourself investor that doesn't' want to do much. An investors' task is to tell the platform how they want to use their investments and when they will need the money, and it takes care of the rest. Betterment helps investors build a separate account for different goals.
[maxbutton id="2″ url="https://millionairemob.com/betterment" ]
Another popular option for fractional shares investing is the Stash. It is a perfect fit for investors looking for accounts with low minimums as well as expert financial advice. Stash offers personalized investment recommendations based on your answers to the different questions they will ask.
The platform lets you invest in a curated selection of ETFs or buy fractional shares of stock via a mobile device. It charges only $1 per month for all accounts under $5000 and 0.25% annual fees for accounts over $5,000 which is a reasonable cost.
You also get a wide range of ETFs preselected by their financial experts to choose from, and you can also access educational content customized to your unique investing profile. You also access an automatic investment to your portfolio.
[maxbutton id="2″ url="https://www.stashinvest.com/" ]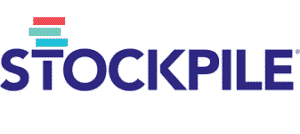 Stockpile is another excellent fractional shares investing platform. With no account minimums and no monthly fees or minimums, Stockpile lets the investor start at 99 cents per trade.
It offers you a chance to choose from fractional shares of more than 1000 stocks and ETFs. Investors can purchase their shares with a debit card, credit card, Paypal and dividends are also reinvested for free.
This platform is ideal for novice investors, and it offers an excellent way to offer stocks as a gift to your children or someone special. You can link it with your children account so that they can monitor the performance of the investments and even place trades with your approval.
Stockpile is an excellent platform for learning about stock market investing because it offers stock market lessons.
[maxbutton id="2″ url="https://millionairemob.com/stockpile" ]
Motif platform is a unique app that also offers fractional shares investing. It allows you to build and diversify your portfolio with different stocks designed to meet your values and investment goals.
The motif app is an excellent platform for experienced investors, and it offers education and learning tools about investing. It caters to investors that wish to implement a specific strategy in their portfolio or hone a particular strategy, create a winning portfolio and learn from other investors public motifs.
If you are looking for a portfolio limited to 30 stocks, the motif is the perfect option. It helps you create a portfolio that matches your values and investing goals with low-cost. All you need is respond to multiple questions to receive a tailored portfolio that meets your goals.
The platform removes the companies that are not in line with your goals. The motif is fit for socially responsible investments that promote fair value, sustainable planet and sound corporate governance principles.
Investors that participate in fractional shares investing in the Motif are eligible to receive dividends just like those with whole shares.
[maxbutton id="2″ url="https://millionairemob.com/motif" ]
Folio Investing also offers investors a chance to buy fractional shares with two plans that let you buy into a portfolio known as Folio. The two plans include the basic plan that charges $4 per trade and the unlimited plan that costs $29 and provides 2,000 free trades every month.  Each Folio consists of 100 stocks, mutual funds, and ETFs.
You get a chance to either invest in one of the over 160 Folios that have already been built by the Folio investing team, or you can build your own. The platform charges for using Folio in some instances where the basic plan clients pay $15 per month or $290 per year.
There is no minimum investment, and it costs only $4 per trade or $29 a month for unlimited trades which is relatively low compared to most apps. You can adjust your portfolio to avoid investing in companies or industries that do not align with your values.
[maxbutton id="2″ url="https://www.folioinvesting.com/folioinvesting/home/" ]


Acorns also let you take part in fractional shares investing. With $5 minimum investment, Acorns is ideal for investors who cannot afford a full share. Unlike some of the apps we have listed here that costs nothing, Acorns costs $1 per month or 0.25 percent of assets per year for those accounts with more than $5,000.
The platform recommends one of the five portfolios based on the answer you give about your risk tolerance.
Each portfolio includes six ETFs which invest in a basket of bonds and stocks instead spread the risk. The investment approaches include aggressive portfolio investing more in stocks and conservative portfolio investing more in bonds.
If you want to keep investing in small increments, then Acorns is ideal for that. It has a feature that monitors your daily expenses. Clients can link their accounts to their credit or debit card and have spare change from each transaction rounded up to the nearest dollar. It is invested at a later time as part of the portfolio when the little contributions add up to at least $5.
[maxbutton id="2″ url="https://millionairemob.com/acorns" ]
Conclusion on Fractional Shares
Your goals and objectives can help you determine the right option of a brokerage firm that can help you invest fractional shares. Always be keener on the fees that different brokerage firms charge since huge fees can result in a sizeable dent on your investment.
I love fractional shares. It's a great way to invest and build your wealth over time. Here are several other tips for increasing your net worth.
The treatment of fractional shares varies with different brokerage firms, and thus you should always consider various factors before you invest.
Have you tried fractional shares investing? Let me know in our comments section below.
Related Resources
At Millionaire Mob, we believe the new financial freedom is achieving a million credit card rewards and a million dollar net worth. Join our community to achieve both. With both a million credit card rewards points and a million dollar net worth you can live a happier lifestyle. Financial freedom + travel = pure happiness.
Subscribe to our newsletter to find out the best travel tips, dividend growth stocks, passive income ideas and more. Join our community of over 3,000 mobsters. What are you waiting for?