Our TradingView review will highlight a number of pros and cons of the platform and a deep dive of all the features.
TradingView Review: Learn to Chart like a Pro
Every investor desire is to generate good returns on their investment. If you want to learn how to chart like a pro, then you need a stock screener. This article is a TradingView review, a platform that is among the best stock charting platforms today. I've been using Stocktwits and TradingView together to generate new investment ideas.
When I launched my book Dividend Investing Your Way to Financial Freedom, I knew I had to continue to provide outstanding resources that I personally use to achieve investing success.
If you are going to be investing in stocks with thousands of dollars, I don't mind paying for premium services to ensure I'm positioned to make money.
The most optimal combination for investing is GuruFocus + Motley Fool Stock Advisor + FINVIZ + TradingView = Investing Success.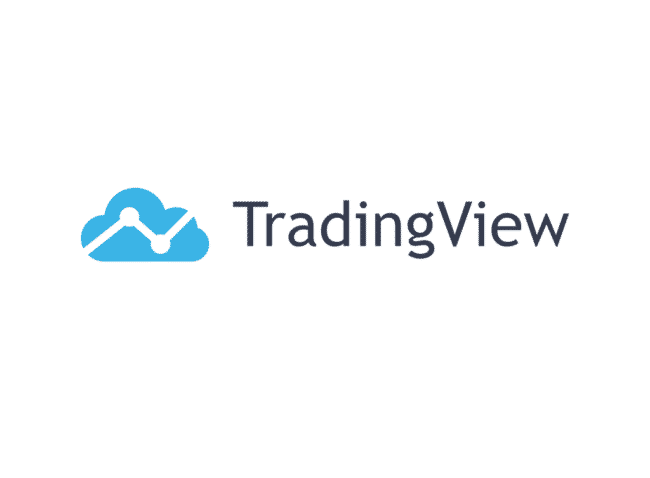 So, what is the TradingView platform?
TradingView is a web-based financial visualization platform that enables investors to screen and filter stocks with ease. Founded in September 2011, Trading View offers all the functionality of a charting suite and a trading social network. TradingView stock charting and analysis platform was established by Stan Bokov and a team of other traders and software developers.
Stock screeners enable the investors to develop ideas of the next set of best stock performers to buy to boost their investment portfolios. It is a tool used by investors and traders to screen stocks based on the users pre-defined metrics.
It helps to reduce a vast number of shares to a few stocks that meet investors pre-set criteria such as volume, PE ratios, and market cap among other aspects.
Here are some of the features of the TradingView platform.
Features of TradingView Platform
Our TradingView review needs to highlight the many important features that make TradingView great. Let's dive into some awesome features of the TradingView platform. Here are some of the most important features to consider with the TradingView experience.
Best HTML5 Charts
The TradingView platform offers multiple charting features for both novice and advanced investors. Whether you want to look for the latest stock prices or to analyze stock price patterns, TradingView offers you charting functionalities.
The HTML5 tools offer the traders chart comparing features, indicators, and prices. Some of the charts available include spread charts, Renko, Kagi, line and pnf charts. The feature offers traders other functionalities including multiple chart layout, drawing tools, price scaling, and chart symbols among others.
User-Friendly Interface
TradingView platform is an intuitive interface that is easy to navigate through the app or the website. Besides allowing traders to find what they want in the search toolbar in seconds, TradingView searches are easy to narrow down to traders' specific options.
The users can choose the category they want to search through including trading ideas category, scripts category, or the educational ideas category.
Paper Trading Simulator
Apart from the charts and an intuitive user interface, another great feature of TradingView platform is the paper trading capability. It is a feature that guides novice traders through paper trading in a simulated scenario.
It lets them practice their trading strategies with virtual money before they risk their dollars. The platform has various assets options that investors can test their skills with including stocks, futures, and cryptocurrencies among others.
Server Side Alerts
Server-side alert is yet another versatile feature of TradingView platform. It enables traders to set alerts for every imaginable condition and get notified when something happens that meet their requirements. The feature offers traders at least 12 different alert conditions on drawing tools or indicators.
Traders then receive immediate alerts via text messages (SMS), email, audio signals, and visual popups on the screen every time stocks market match their custom criteria.
Stock Screener
A stock screener allows investors and traders to filter stocks based on their specific pre-defined metrics, for example, the lowest P/E ratio. The trader can work with the screener on a different page or directly from the chart. Here are my exact criteria for screening stocks.
Customized Technical Analysis
TradingView has pre-built studies that explore different trading concepts and indicators and are meant to offer traders an in-depth market assets analysis. Pine programming language, backtesting and indicator templates are other core features that traders can access.
The pinescript feature enables the trader to generate and share their custom signals and studies across different networks and allows any study's code to be easily modified. PineScript language also allows the trader to create indicators and automatic bot strategies with ease.
Trading
TradingView gives the investor all the tools they need to practice and become successful traders. The trading component gives you an edge to find real-time investment opportunities.
Broad Market Data Coverage
TradingView platform gives traders direct access to stocks, forex, futures, all major indices, CFDs, currencies, bonds, and cryptocurrencies premium data on their prices, volume, and history.
The feeds are streamed directly from 50+ international exchanges and data feeds. The platform also offers custom time intervals, economic & earnings calendars, intuitive gains, splits & dividends and extended trading hours and time zone options.
Additional Tools
TradingView platform has other features such as hotlists, enhanced watchlists, real-time context news, and text notes.
We cannot have a TradingView review and fail to mention the TradingView platform pricing options. Is TradingView worth it? Let's look at the much TradingView cost.
Pricing Structure of the TradingView Platform
TradingView pricing options include a 30-days free trial, pro, pro+, and premium options. Depending on the traders' investing style, a specific plan may be customized to their needs. The pricing plans include:
PRO – $9.95 per month, a plan billed every two years, $12.95 billed yearly $14.95 month-to-month. The plan fits casual traders and investors.
PRO+ – $19.95 per month, billed every two years, $24.95 billed yearly or $29.95 month-to-month. It is an optimal package for demanding traders.
PREMIUM- $39.95 per month, which is billed every two years, $49.95 billed yearly or $59.95 month-to-month. It is a complete package.
Let's explore some of the pros and cons of the TradingView platform.
Pros and Cons of TradingView Premium
So what are the advantages of TradingView Platform?
Advantages of TradingView Platform
Intuitive User Interface
One of the TradingView pros is that it has a versatile and professional graphical design and charting features that enable traders to share ideas, charts, indicators, and strategies. Traders of all levels whether new or experienced can learn how to chart like a pro on the platform.
A Social Network of Active Traders
TradingView has advanced chat features, including public chat rooms for different trading techniques and markets where traders can discuss and share their stocks ideas with other traders and get feedback.
The traders can also create private chat rooms and send private messages. The traders view active traders' activities, gather ideas and collaborate with them on the platform. The community not only offers traders a chance to share trading ideas with the trading community, but it is a fun way to build up a brand name with the trading community.
Extensive Knowledge Base
Traders can learn a lot about investments when they view the interactive drop-down information element throughout the TradingView website. It is also integrated with a wiki page where the trader can read and learn more about how various tools work.
Stock Screening benefits
Stock screening is one of the top advantages of the TradingView platform. TradingView platform is an ideal tool for traders since it lets them screen and filter stocks based on their specific criteria.
Trading Benefits
It is a platform that can enable trader practice trading stocks, cryptocurrencies or forex or create portfolios with fake money through paper trading simulation. It helps investors hone their trading skills before they start using real money.
Then, the trader can find out if their brokerage is partnered with Trading View and start making the actual investment.
Cost-effective
TradingView offers free and premium plans that enable traders to connect to the financial markets. It has numerous trading features that traders can use in their endeavors.
With my link, you can start charting for $9.95/month compared to a price of $14.95/month.
Disadvantages of TradingView
Here are some of the cons of using a TradingView premium subscription.
One of the disadvantages of TradingView platform is that it is restricted for trading purposes with the current brokers except if your broker is set to integrate TradingView Charting solution through an API. Otherwise, investors still need to trade via the platform of their brokers.
The platform has numerous assets options that traders can experiment with including stocks, futures and cryptocurrencies among others but it does not have level 2 data which is an essential feature for day trading.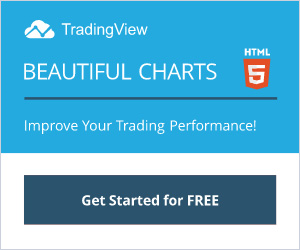 There really aren't too many cons of using TradingView. It's simply easy to use and easy to understand tool to help you trading or investing.
Conclusion on TradingView Review
TradingView is one of the best stock charting platforms today. I hope this TradingView review has given you great insights about this great stock charting platform. In order to trade, you need to find great value in the marketplace and invest in stocks at the right price points.
Don't get trapped at the peak of the market. I used FINVIZ futures to understand how the market is expected to perform. Then, use TradingView to look at the exact technicals of the stock market.
What do you think of our TradingView review? I'd love to hear from you. Please leave a comment below.
I've used a combination of the following below tools to ensure I'm investing for success. Check out their reviews to learn more.
See Also: