At Millionaire Mob, we seek to with what we call 'Wealth Management Resources.' Our Wealth Management Resources will help you achieve all of your personal finance and travel goals. We believe that building wealth is easy and can be done with the help of the Millionaire Mob community. 
Wealth Management Resources
Millionaire Mob wealth management resources will include a number of different topics related to our favorite categories that will ensure you are building wealth effectively. Mainly, there's so much more to creating wealth than just saving money.
You should enable yourself to live a better lifestyle and ultimately live a better life. Hence…
Escalate Your Life. My goal is to live a happy retirement while leaving a meaningful impact on others.
Our Wealth Management Resources will include topics in the following categories:
Millionaire Mob believes that the above categories should be essential for any person seeking financial freedom. You can gain financial freedom quicker than you realize by following our community of 'mobster' seeking to attain wealth while traveling the world.
With the emerging digital age, wealth management is easy. There is no need for a traditional suit and tie type environment for wealth management. No need for ridiculous fees to pay advisers to manage your money. Just a computer and your login credentials. You can manage your money like a pro and pay hardly any fees.
Do you understand your personal financial ratios to achieve financial freedom? What about your personal balance sheet and personal financial statement? An individuals personal financial ratios and financial statements are key to achieving personal finance success.
These are our recommended wealth management resources to help you achieve financial freedom and monitor your personal financial statement.
Free Wealth Management Tools
Here are some of the best free, online wealth management tools to help you on your road to financial freedom. These are some of my favorite ways to track accumulated wealth over time.
Personal Capital – Free Net Worth Tracker
I have been a Personal Capital addict for over 4 years. This is one of the best tools for personal finance that I have ever come across. I simply love the net worth tracker, retirement planner and the ease of use to manage cash flow. This has inspired me to up my personal financial goals and secure my financial future. Here is how to use 401(k) fee calculators to your advantage.

Credit Sesame – FREE Credit Score, Monitoring and More
Credit Sesame is a great way to get your instant credit score. This is a great way to manage, protect and monitor your credit AND identity. Credit Sesame believes that consumers have the right to access their financial information. I agree 100%.
With Credit Sesame, you are able to get your free credit score each month and monitor your credit report at no cost. They will also send you daily monitoring alerts about changes to your credit report. Oh, Credit Sesame also gives you $50,000 in identity theft insurance. I LOVE that.
Best Saving, Investing and Refinancing Options
In order to manage your wealth effectively, you need to be on top of all the best options for saving, investing and refinancing.
SoFi – Refinance federal and private student loans
I used SoFi to refinance private student loans that I could NOT believe that I had. I had several high-interest student loans that I needed to pay off. This saved me SO much money. I am forever grateful for those savings.
For every dollar saved in interest, has allowed me to save more for a new house or invest in our dividend growth portfolio. SoFi offers some of the best rates out there and is extremely easy to work with.
Swell Investing – Invest for purpose and profit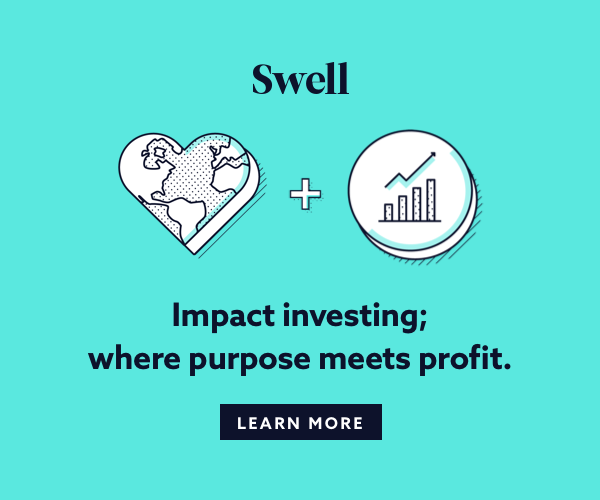 Swell Investing is an amazing idea. What is it? Swell Investing is an impact investing platform that helps you invest in high-growth companies solving global challenges. This is the single best platform that allows you to get involved in impact investing or ESG investing (environmental, social and corporate governance).
What other way can you invest AND change the world at the same time? Try out Swell Investing to invest for a purpose. Read more it in our Swell Investing Review.
Wealthsimple – Automated investing
Wealthsimple is the simplest way to invest like the world's smartest investors. In five minutes, we'll build you a custom plan and show you how much you can have in the future. Over 30,000 clients trust Wealthsimple to manage more than $1 billion.
I love the ease of use and I love knowing that a computer is making my money work for me. Who needs an expensive investment adviser? I'll let a robo-adviser build my wealth. They even let you select investment options for impact investing or even Halal investing.
Read more about the best robo-advisors compared.

M1 Finance – Free Automated and direct investing
M1 Finance is one of my favorite investing platforms. I love their slick interface and their creative approach to investing.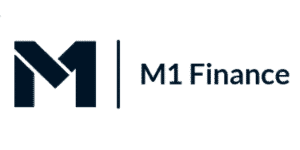 First off the platform is completely free to use.
Then, they offer completely commission-free trading, borrowing and saving. You can create M1 Finance Pies that allocate your assets to certain investments. Think of it like creating your own ETF. I created several M1 Finance Pies to help you spur your creativity. Read more about M1 Finance in our review of the platform.
[maxbutton id="1″ ]
Best Real Estate Crowdfunding Apps
Real estate crowdfunding has been an outstanding innovation in this century. These platforms enable you to invest in large commercial real estate projects along with other investors that you likely wouldn't be able to invest solely on your own.
CrowdStreet – Value Add Real Estate Crowdfunding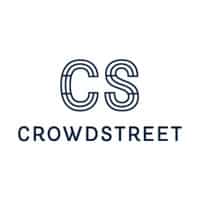 CrowdStreet is a great platform for real estate crowdfunding. They seem to get some lack of support due to higher fees.
However, they have a very intense vetting process for the transactions that are allowed on the platform. You simply can't find the type of diversification of deal type and structure anywhere else.
A number of transactions have yielded an internal rate of return (IRR) of over 20%. This is hard to come by in the real estate market. Read more about Crowdstreet in our review of the platform.
[maxbutton id="2″ url="https://millionairemob.com/crowdstreet" ]
Fundrise – Real Estate Crowdfunding for Non-Accredited Investors
Fundrise is another one of the top real estate crowdfunding platforms out there. I like Fundrise because of their hybrid inclusion of both accredited and non-accredited investor options.
This is accomplished through e-REITs, which allow non-accredited investors to invest in commercial real estate. There are several real estate crowdfunding platforms for non-accredited investors. However, this one offers best-in-breed options for all investors.
The attractive combination of fees and investment options makes this a must-have for any investor. With Fundrise, you can have commercial real estate investing at your fingertips. That along with a few other apps make it in the top investing apps to use.
[maxbutton id="2″ url="https://millionairemob.com/fundrise" ]
Best Investing Tools to Make Money in the Stock Market
Making money in the stock market can be hard. It's stressful as you don't know where to start. If you have the right tools, you can get creative with your investing strategy and start making money. I like to think about investing tools as a way to make my life easier and increase my return on investment.
From a dividend perspective, I like using dividend income trackers and dividend stock investment screeners to build/monitor my portfolio.
If I'm investing thousands (and potentially millions) of dollars over time I want the best tools for success. Here are some of my favorite investing tools to start making money in the stock market.
Finbox.io – Premium Tools to Invest Like a Pro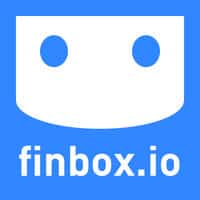 I was blown away with Finbox when I found out what it was. Finbox.io has an amazing platform that enables people to screen for stocks, build watchlists, download financial models, follow investment gurus and so much more.
Finbox.io reminds me a lot of a program that I used back in investment banking. That program cost over $20,000 per user. Finbox costs only $1 to start for a month. I was blown away (and excited at the same time). Watch my video how I mimic Warren Buffett's portfolio.
I suggest you give it a shot for a dollar to start building a portfolio with one of the investment platforms outlined above. Read more about Finbox in our review of the platform.
TradingView – Chart Like a Pro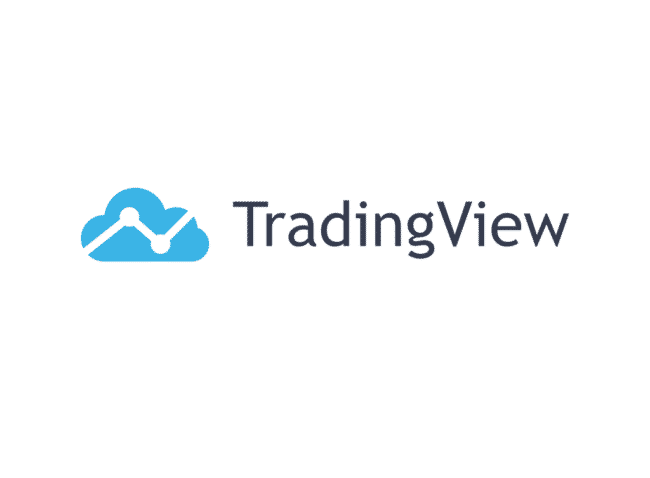 TradingView is an interactive charting tool that enables you to interact with other investors and traders. You can use TradingView to build interactive charts with other users and expand your investing knowledge. I'm not a trader, but I believe charting should be in every investors toolbox. Charting allows you to combine attractive entry points with valuation.
I love the community-based model of the platform as well. You can learn from some of the best in the business. Join now for only $9.95/month with my link.
Best Free Cashback Apps
We love using cash back rewards apps to save and invest more money. Cashback apps can help you save money and get paid for buying ordinary items such as grocery, household items and more. With technology innovations, cash back apps automate the process of receiving cash as much as possible.
Here are some of our favorite free cashback apps.
Ibotta
Ibotta is one of the easiest apps to earn money. You can earn cashback on mobile or local purchases by scanning the receipt on the app. First, you need to add offers on products which you want to buy, then buy the products on the participating stores, after you get the receipt, take a photo of the receipt and upload on the Ibotta app. You will get your cash back in your account within 48 hours.
Get $10 free just for signing up here!
Dosh Cashback App
Dosh is a free money app which delivers payouts for online and local purchases. It also includes hotels. You just have to link your credit card to your Dosh account and voila! You have a line of offers waiting to be redeemed. It gives various cashback payouts like 5% on Forever21 or a $30 bonus on the first hotel booked through the account. You can easily route that money to your bank account or PayPal account.
Get $5 free now just for signing up here!
Drop
One of my favorite ways to seamlessly earn gift cards for no additional work at all. Drop presents you with offers at places you shop at every day such as Chipotle, Target, Whole Foods, Starbucks, Uber and more!
You accumulate points based on per dollar spent. As you work your way up you earn more points, which can be redeemed for gift cards at Starbucks, American Airlines, Amazon, and more! All you have to do is sign in with your bank accounts and poof you are now eligible to earn points at all your favorite spots.
Through Millionaire Mob, get 1,000 points just for signing up here!
Does accumulated wealth equal financial freedom?
No, there is so much more to building wealth the right way. Are you doing it to be financially free?
Financial freedom is a lifestyle that enables you to do what you want without limits. While a number of people have wealth, they do not have financial freedom the way that Millionaire Mob wants you to have it.
Financial freedom is a way that you can combine the very best things in life and enjoy them. What are you doing to seek out financial freedom?
How do you achieve financial freedom then?
Becoming financially free is removing yourself from the limits of a day job. Financial freedom is a position that you have built enough income around yourself to live how you want to live.
The idea of financial freedom does not come easy, but through hard work and patience, the journey is worth the ride. Consider freelance websites to start earning additional income online.
Become financially free by joining the community at Millionaire Mob. Follow our guides on dividend growth investing, passive income, personal finance and travel to ensure you are living the life that YOU want to live.
Use these 19 personal financial ratios to determine your financial health. Or, here are favorite quotes about financial freedom to keep you motivated.
Join our community of over 3,000 mobsters seeking financial freedom. What are you waiting for?