Everyone can get private real estate exposure if you want to. We break down the best real estate crowdfunding for non-accredited investors.
Best Real Estate Crowdfunding for Non-Accredited Investors
One way to grow and maintain your wealth is to invest in real estate.  But, the hassle of building, buying, renovating and reselling the houses can be quite daunting.
Real estate crowdfunding is an excellent way to invest in properties without getting involved in such hassles. In this article, we will primarily focus on some of the best real estate crowdfunding for the non-accredited investor.
A majority of the real estate investment crowdfunding platforms are meant for accredited investors. In other words, it targets the people who have net worth which is higher than a $1 million or whose earnings exceed $200K per year.
There are platforms like CrowdStreet, which I'm a big fan of. You can read more about it in our CrowdStreet review.
A significant percentage of the United States investors do not meet this criterion. However, it's not all lost for the investors who do not fall in that bracket.
You can find crowdfunding real estate reviews online that have offered insights on the best real estate crowdfunding for accredited investors.
What is Real Estate Crowdfunding?
Real estate crowdfunding is real estate funding from a pool of investors. It is a sector that is snowballing and, new opportunities are cropping up with each passing day.
In the past, the only option that a non-accredited investor had in real estate investment, was investing through direct ownership or publicly traded REITs.
However, since SEC finalized their rules on real estate non-accredited investors in crowdfunding in 2015, different platforms are offering the opportunities to these investors in this fast expanding market.
Non-accredited investors can now access offerings in the form of REITs and eREITs. A REIT is a real estate investment trust which is a company that owns real estate's assets and is traded publicly on the major stock exchanges.
eREITs, on the other hand, are the crowdfunded REITs that are not publicly traded and instead, the investor invests directly into the company.
eREITs is electronic real estate investment trust that offers the investor access to professionally managed and diversified private commercial real estate assets. Without much further ado, let's look at some of the best real estate crowdfunding for non-accredited investors.
In addition, you can always do direct real estate investing on your own as an alternate. You don't need to be an accredited investor to do so.
Why you should consider real estate crowdfunding
Real estate is an amazing wealth building tool. It has similar parallels to dividend investing but has a more stable, proven foundation for wealth growth.
Income plus capital appreciation the perfect combo for any investor.
If interested in dividend investing, check out my book Dividend Investing Your Way to Financial Freedom.
If you want a sample of the book, you can download it here.
There are definitely risks associated with investing in real estate like market risk, tenant risk, etc.
Read more about all the various risks with real estate.
With real estate crowdfunding you can mitigate a number of risks through diversification.
There are other benefits to real estate crowdfunding beyond diversification too, including:
Ability to invest in both debt and equity side, which mitigates risk on the capital stack front
Market risk diversification
Tenant risk
Higher internal rate of return (IRR) deals
You can invest in hotels or even traditional commercial real estate development deals.
These deals are important for you to have an allocation to achieve financial freedom. Before you get started, brush up on some real estate lingo like cap rate. This can help you understand your level of return and risk. Here is how to calculate a cap rate.
Non-Accredited Investor Opportunities
There's some debate in my mind that non-accredited investors have a lack of opportunity to invest at the same level that the wealthy (accredited investors) do. I could agree. Often, private equity opportunities or private level transactions present more opportunity.
However, with the recent regulation, I think they are trying to bridge the gap and present more private investment opportunities for non-accredited investors. The below real estate crowdfunding platforms are a great way to start investing like an accredited investor.
We will dive into the following real estate crowdfunding sites for non-accredited investors:
Fundrise
RealtyMogul
Rich Uncles
Groundfloor
Roofstock
Small Change
Holdfolio
Let's dive into each of these different real estate crowdfunding platforms.
List of Best Real Estate Crowdfunding Platforms for Non-Accredited Investors
Here are the eight best real estate crowdfunding for non-accredited investors:
Fundrise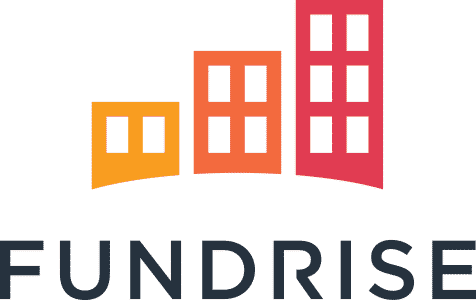 Fundrise comes first as it is one of the best crowdfunding platforms for non-accredited investors.
With a minimum investment of $500, Fundrise offers multiple eREIT products to non-accredited investors. It offers both growth eREIT and income eREIT.
Each eREIT invests in different properties, and therefore the investors achieve an ideal level of diversification even with the minimum amount.
The projects go through a stringent vetting process to choose the best project with potential for higher returns and low risks.
Fundrise eFund offers investors a diversified fund which includes residential real estate projects including apartment complexes, single-family homes, and condos among others.
The total investment should not exceed 10% of their net worth or gross annual income. Fundrise fees comprise of 0.85% annual fee on your assets and 0.15% annual fee for management.
Thus, the total is a 1% annual fee on assets and is deducted automatically from your account. This is why I named Fundrise one of the best investment apps out there.
RealtyMogul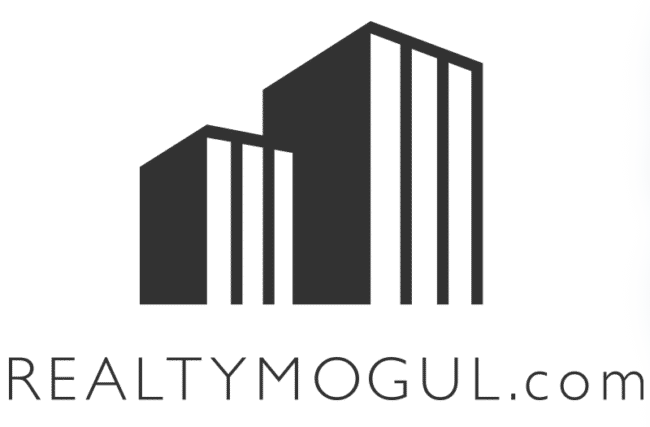 Another best crowdfunding platform for non-accredited investors is the RealtyMogul.
RealtyMogul also offers investors a chance to invest in REIT with a minimum amount of $1,000. It provides an advertised 8% return on the investment and charges 0.30% – 0.50% account fees per year. You can invest in both debt and equity investments.
With debt investments, you may either purchase an entire loan which is usually secured by the real estate or by the platform notes which are unsecured promissory notes. Some of the property types to invest in include commercial, residential and single family properties.
A mogulIREIT offers the non-accredited investors an opportunity to invest in a variety of properties including multi-family, medical office, self-storage, office, industrial, retail, and hospitality.
Rich Uncles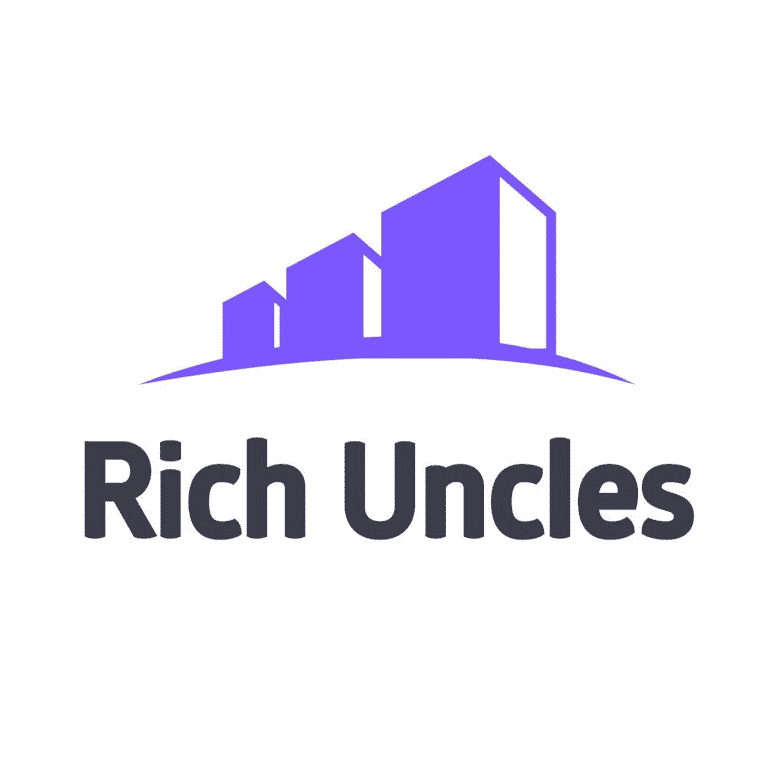 With a minimum investment amount of $5, Rich Uncles gives the investor a 7% return on their investment. The investor can increase the minimum amount in $50 increments. Rich uncles have a set minimum income or net worth requirement that are far much lower than the requirements of being an accredited investor where earnings must exceed $70,000 a year.
Rich Uncles has no broker or investment fees and is only available to residents in CA, CT, CO,  FL, HI, GA, ID, WI, IN, KY, IL, LA, NH, MT, NV, SD, NY, TX, VT, UT, WY. The investor can also opt for the dividend reinvestment option.
GROUNDFLOOR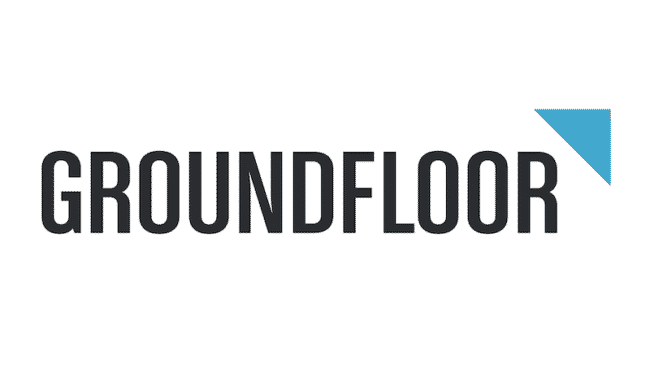 Founded in 2013, GROUNDFLOOR offers debt investments in individual properties and specializes in single-family or small multi-family home rehab and renovation loans.
With a minimum investment of as little as $10, Groundfloor charges no account fees and is only available in some states for borrows. GROUNDFLOOR is available to investors in all 50 states.
It is a platform that provides access to short-term high-yield returns on investments of up to 6%–14% annually on a six- to twelve-month term. It is the first and the only real estate lending marketplace which is publicly available to all investors, irrespective of their wealth or income.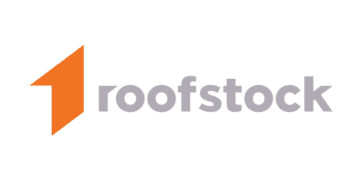 Officially launched in 2015, Roofstock is one of the best real estate crowdfunding sites for non-accredited investors. It is free to join and charges no membership or access fees.
The platform allows an investor to search the database for properties that suit them best quickly. Roofstock offers investors a chance to purchase single-family rental properties. It provides direct ownership, and the investor pays 0.50% set-up fees. Read more about the platform in our Roofstock review.
Small Change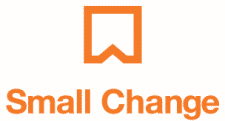 With a $500 minimum investment amount, you can invest in both debt and equity. It is open to all investors and mainly involves crowdfunding commercial real estate, residential real estate and mixed-use projects.
With advertised returns of 8-10%, Small Change is open to non-credited investors. It does not charge any investor fees and uses Reg CF through an affiliated entity called NSSC Funding portal.
Gridshare

Okay, maybe not full-on real estate, but similar. Clean energy and real estate have similar parallels for returns. With a $100 minimum investment, GridShare is open to anyone including the non-accredited investors.
GridShare offers a Reg CF debt and equity investments and specializes in financing clean energy projects such as solar and wind. Investors have a chance to invest in various securities including convertible, debt and equity securities.
It has an advertised return of 8% to 20 %, and its investment types include startups and business financing. Gridshare does not charge the investors any fee, but they get a percentage of the amount raised.
Holdfolio

Established in 2014, some of the Holdfolio offerings include apartment building and single-family homes. It offers you a chance to choose the properties to invest in and, your investment is diversified across a portfolio of properties.
Holdfolio minimum investment amount is $10,000 and its fees vary per deal. However, it charges no acquisition fees since they typically own the properties.
Their advertised return on investment is 20%, or more and dividends are paid quarterly. They vet each property depending on its neighborhood as well as potential price appreciation.
The Winners
The winners to use in your real estate crowdfunding are Fundrise, RealtyMogul and Rich Uncles. These three platforms provide the best options for investors.
I love how Fundrise and RealtyMogul both have accredited investor options, so they can act as a one-stop-shop for investors wanting real estate investment allocation.
The low investment minimums on all of these options are highly attractive for retail investors. Opt for lower fees.
Fees can erode your investment returns over time.
[table id=2 /]
Conclusion on Best Real Estate Crowdfunding for Non-Accredited Investors
It is vital to note that although Title III allows universal participation, not every crowdfunding platform is likely to take part in it. Thus, it may limit the types of investments you're able to participate in.
Compare the different investment opportunities based on fees charged on each platform since it can profoundly impact your returns over the long-term. I hope this piece on the best real estate crowdfunding for non-accredited investors will come in handy when selecting the best platform.
What is the best real estate crowdfunding for non-accredited investors? Let us know in the comments below. We'd love to hear from you!
Related Resources
Subscribe to the Millionaire Mob early retirement blog newsletter to find the best travel hacking tips, dividend growth investing, passive income ideas and more.
Achieve a financially free lifestyle you've always wanted.