Investing is paramount to building wealth. Thus, we highlight the best investing apps you need to use to achieve financial freedom.
Best Investment Apps of 2019 (Including How to Invest Your Money)
There is an app for literally everything in the world. While aspects like dating, gaming, shopping and exercise are the first that come to mind when you think of apps, it is also possible to invest money – and keep a track of it – using simple mobile-based applications.
There are many investment apps that you can download and use, but it can get confusing if you have to – without much experience – separate the ones that are gold from the ones that are simply not worth your time.
If you are thinking of using apps to dabble in the stock market but find yourself overwhelmed by the number of available options, you aren't the only one.
Many people go through this ordeal and usually find themselves stuck with an app that doesn't meet their requirements.
Here, it is important to remember that no two people have the same kind of financial condition or resources. This means the kind of investing that you do will also differ from the next person.
In order to truly benefit from investing your money – even as a beginner with close to no experience in stocks – you need to understand your needs and then try to diversify your portfolio of investment.
To make it easier for you to pick the right kind of investing apps, which may be better suited for your requirements, here is a list of some of the best investment apps this year.
How to Invest Your Money
There are many people who find themselves lacking confidence when it comes to investing. It is made out to be a complicated task that needs to be reserved for professionals or business school graduates.
However, that is far from the truth. Anybody looking to be more financially conscious and make better decisions needs to learn a little more about investments and what type of returns investing will bring them.
The most important thing, even before you start venturing down this road, is putting aside money for your monthly household budget. The money that you invest shouldn't come out of this category. If you have to pay off debts, there should be enough reserve for your payments.
After this, you can decide what part of the leftover should go into emergency funds and invest the rest.
Investments are not supposed to be complicated. If you are wondering how to invest your money, here are some applications that will be able to break down the process even more, so that you can make informed decisions at every step.
What is the Right Asset Allocation
Thankfully, with most of these investment apps, you can allocate your assets between nearly all of these types of investments. You'll need to determine your risk tolerance before investing.
If you need help with risk, you can think about cryptocurrency as the highest risk and bonds/real estate as the lowest risk (generally speaking). If you own stocks, remember you are lowest on the capital stack. Thus, you get paid out at the lowest priority in the event of a liquidation scenario.
Stocks: Investing as a part owner in a company. You can own control of a company too. However, most of us will just be minority-interest investors. With stocks, your capital appreciates as a company grows earnings (or sometimes even revenue, users, etc.). This is the most straightforward way to build wealth over the long-term.
Bonds: Bonds are a loan to a company or government to fund a project or refinance other debt. Bonds are debt and are typically called fixed-income instruments. In addition, bonds typically make regular cash interest payments to investors. The principal amortizes over time with final payment set on a maturity date.
Funds: Funds include mutual funds, index funds and exchange-traded funds (ETFs), these can be used to purchase a basket of fully diversified stocks and/or bonds in one vehicle. A Standard & Poor's 500 index fund, for example, will hold 500 of the largest companies in the United States.
Real estate: Real estate is a great way to diversify into real assets. You don't need to actually own a home and rent it to someone (or just own it outright) to have exposure to real estate. There are a number of different Real Estate Investment Trusts (REITs) out there that you can use to gain exposure to commercial real estate investments.
Personal Lending: The rise of peer-to-peer lending has created a significant opportunity and frankly an entirely new market. I've been using LendingClub to gain some refinancing peer-to-peer lending exposure. I like the yield component of this type of lending. You essentially buy a portion of the loan going to a person that needs to refinance their credit cards, make a large purchase, etc. This is a small allocation of my capital.
Cryptocurrency: Cryptocurrency is highly volatile and pure speculation. You can use this as a way to diversify further by allocating a small percentage of your assets to this investment class. For me, I don't have much exposure. I do agree that there is potential for this asset to act as a form of gold. However, there are significant risks associated with investing in cryptocurrencies (this isn't for everyone).
Active vs Passive Investing
With investing, you need to decide your delineate your strategy between active and passive investing. You can do a hybrid of both active and passive investing.
Here are the definitions of active and passive investing.
Active Investing: This investing strategy refers to continuous management of your portfolio, which includes buying and selling of individual stocks that fit within your overall investment objectives. Active investing is building your own portfolio from scratch based on your investment philosophies. This usually takes up significantly more time than the counter strategy of passive investing.
Passive Investing: Passive investing is a set it and forget it strategy. You simply invest in index funds or a robo-advisor to achieve your investment goals. This is as hands-off as it gets. It's a great way to build wealth over the long-term while you go out and live your life. With passive investing, you won't have the upside potential of active investing. However, you will always be performing in-line with the market. Generally speaking, it is not easy to outperform the market over the long-term.
It's fine to dabble with both. You need to define your parameters before you start deploying your capital.
With our guide to the best investing apps to choose from, we will separate these mobile apps by active and passive investing.
Best Active Investing Apps
These are the best apps to actively invest your money. These apps provide the best functionality, fees and ability to execute transactions quickly.
Robinhood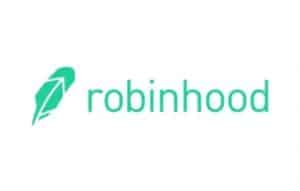 If you are looking for an app that lets you buy and sell stocks for free, Robinhood may be your best bet. The app gets its name from the legendary character known for taking from the rich for the benefit of the poor, which somewhat explains the concept that it is based on.
Robinhood is especially helpful if you are a beginner, as there are no commissions levied on your investments. For active traders, the functionality may seem a little limited, but it is ideal for those of you who want a free stock trading platform.
It is very easy to download and use this app. Once you have the app on your phone, you will be required to connect it to your bank account so that the flow of money is seamless. Now you can invest in the stocks that you want to buy, without worrying about a trade fee.
If you are looking for something a little more advanced, Robinhood Gold is an option that gives you access to extended trading hours and margin accounts. This is also where the company makes its money.
Robinhood is a good option if you are looking for a basic online stock brokerage firm, but keep in mind that you can't buy fractional shares with this platform.
It may not be the best choice for the more advanced traders, but you always have Robinhood Gold if that is your interest. They will even give you free stock for signing up.
[maxbutton id="2″ url="https://millionairemob.com/robinhood" ]
Stockpile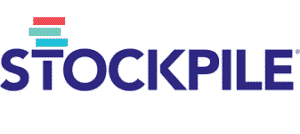 The last application on this list of best investment apps is the Stockpile app, which allows you to take a different approach to stock trading. A great example to demonstrate this is Amazon.
Each share of the company will cost you over $1,800, but what if you just have a couple of hundred to invest? Stockpile takes that amount of money and invests it by purchasing a fraction of that share.
Each trade that you carry out will bear a flat $0.99 fee, as there are no monthly charges involved.
This platform allows you to browse through stocks on the basis of your interests and purchase the ones that are in line with them. You can even buy stock gift cards for people, starting at $5. Another interesting feature is that adults can allow their children to learn more about investments and the stock market by giving them small amounts of money in the form of stocks.
For example, you can gift your child a fraction of a share in some of her or his favorite companies so that they develop a strong business acumen growing up.
While this is an interesting app to download, keep in mind that you will not gain access to financial advisors or proper retirement plans on this platform. It is limited to trading.
[maxbutton id="2″ url="https://millionairemob.com/stockpile" ]
TD Ameritrade Mobile Trader


TD Ameritrade is a broker that allows you to invest more conveniently than a number of other platforms available on the Internet. When it comes to mobile trading, the company offers two different apps, depending on your degree of knowledge about the market and the kind of features that you need to realize your full investment potential.
Here, the discussion will be centered around the more advanced platform – the TD Ameritrade Mobile Trader.
One of the best investment apps for advanced investors, the Mobile Trader app is a great platform if you are looking to invest more actively and have more hands-on experience while creating investment portfolios.
You can set up a profile on the platform by filling a simple form with details like your Social Security Number (SSN) or Individual Taxpayer Identification Number (ITIN), if you are a resident of the United States, or foreign tax ID, passport and visa number, if you aren't a resident of the United States.
Finally, you will also be asked to provide your employer's name and address.
You can open many different types of accounts and the best part about TD Ameritrade is that you will be able to use all the different platforms offered by the company – Mobile Trader on your phone, thinkorswim on your desktop, and Trade Architect on the Web. You can customize your portfolios according to your preferences while availing some of the best in-app customer service amongst investment apps.
However, the commissions levied by the company are a little higher than what the others charge.
Fundrise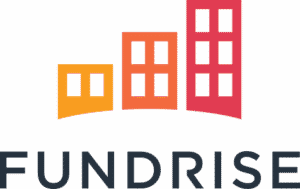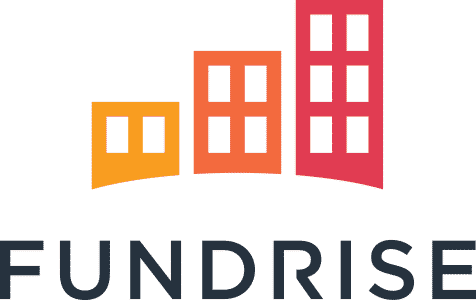 Fundrise is one of the best real estate crowdfunding platforms out there. This is true for both accredited and non-accredited investors. With Fundrise, you can invest in commercial real estate. Fundrise is not a full-on active investing platform because you don't have to actually manage your real estate.
Commercial real estate is a great way to start building wealth through income and long-term capital appreciation. I believe everyone should have an allocation to real estate.
Fundrise has a minimum investment of $500 and offers multiple eREIT products to non-accredited investors. Fundrise offers both growth eREIT and income eREIT. This can give you exposure to both income and capital appreciation.
These eREITs are private. They are a bit different than the public REITs you see traded on the various stock exchanges.
Each eREIT invests in different properties. Therefore, investors achieve an ideal level of diversification even with the minimum amount. If you are an accredited investor, you can use Fundrise to make direct investments in properties on a crowdfunded basis.
In addition, you can actually choose selected funds to invest in. Thus, you have an opportunity to invest on a passive basis. The app is slick enough to help you navigate how commercial real estate investing works.
It's so easy to get started. Start your real estate journey now. You can read more about the platform and whether it is a fit for you in our Fundrise review.
[maxbutton id="2″ url="https://millionairemob.com/fundrise" ]
Best Passive Investing Apps
These are the best apps to passively invest your money. These apps provide the best fees, ease of use and simplicity to help you invest your money, so you can go out and enjoy life.
M1 Finance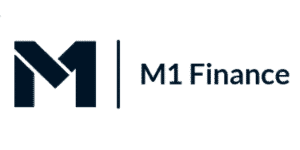 If you are looking to build a portfolio for free, especially as a beginner, there is no better choice than the M1 Finance app. It is a well-designed platform that allows its users to trade in stocks by innovative portfolio creation, without charging any fees or commissions.
It is easy to use, as the basic unit of functioning with M1 Finance is the "Pie". You can choose between two distinct trajectories – customizing your Pies by choosing what stocks you want and setting targets for them or picking from the "Expert Pies" that will give you direction for achieving certain goals.
Along with features that allow you to invest in fractional shares, M1 Finance has a number of automation tools dealing with deposits, recurring investments, rebalancing, cash control and so on.
With your permission, the app will be able to rebalance your investment portfolio at any time, taking away the stress of constantly checking and doing it manually. The platform allows you to set up different types of accounts, ranging from individual, joint or retirement accounts.
Or, you can also open a trust, LLC or corporate investment accounts. If you are an investor who wants to do it herself or himself, this is a great way to save some money. It is easy to set up, such that even beginners can walk through the process and create a diverse portfolio with relative ease.
M1 Finance, however, is not for people who want to invest in mutual funds. It can only be used for stocks and exchange-traded funds (ETFs).
I love the blend between active and passive investing with M1 Finance. You can do it all with this platform.
As M1 Finance is a member of the Securities Investor Protection Corporation, the protection limit for assets is $500,000, including a cash limit of $250,000.
If you are looking to invest more than this, you should keep the risk in mind. You can read more about this investing app in our M1 Finance review.
[maxbutton id="2″ url="https://millionairemob.com/m1finance" ]
Betterment
Another interesting investment app that has developed a large following is Betterment. If you are a beginner, you are probably looking to invest in some of the long-term options. You can just put the money in and forget about it for a while.
Betterment – designed to look after all your investing needs – is ideal for such situations. The great part about this platform is that you aren't just interacting with technology.
The company also has human advisors on board, if you need to talk to someone about your needs.
Getting started with Betterment is very easy. With no stipulated minimum investment, you can set up your account in minutes.
You will be asked some questions about your age, preferences, goals, risk tolerance and so on, from which the app will be able to set up a portfolio that meets your individual needs.
You will not have to bother with rebalancing your portfolio again and again, as Betterment takes the front seat on this.
An interesting feature is that you can also track other investment accounts – which aren't set up on Betterment – through the app. Keep in mind that you will not be able to allocate assets to these accounts with the app.
There are a few drawbacks, for example, you cannot invest in REITs or commodities on this platform. If you are an advanced investor who prefers platforms that allow you to take on a bigger role in the process, this may not be for you.
[maxbutton id="2″ url="https://millionairemob.com/betterment" ]
Wealthsimple

An app that will definitely be worth your while is the Canadian automated investment service provider Wealthsimple. It was launched in the US in 2017, fast becoming one of the best investment apps to have on your phone.
Wealthsimple is based on the core principles of Nobel Prize-winning economist Harry Markowitz's Modern Portfolio Theory, which states that it is possible to maximize returns and minimize risk by diversifying your portfolio of investments. The platform gives you the freedom to invest in a variety of ETFs, focusing on low-cost index funds with no minimum requirement.
The signup process is fairly simple. You will be required to finish the online application, which will include a questionnaire that helps the company conduct a brief risk assessment.
On the basis of the information collected, Wealthsimple will be recommending a portfolio, which keeps your financial goals, risk tolerance, time frame and level of knowledge in mind.
The platform also has specifically tailored features in some cases. For example, the portfolio for socially responsible clients will prioritize low carbon emissions and sustainable growth. The Halal portfolio will be in line with the Islamic Halal rules.
While Canadian clients trade in stocks for free, there is a fee for US-based clients. The base fee – 0.50% – is higher than the fee levied by other similar platforms.
Additionally, you will not be able to set goals with Wealthsimple. It's still one of the best-in-breed robo-advisors out there.
[maxbutton id="2″ url="https://millionairemob.com/wealthsimple" ]
Wealthfront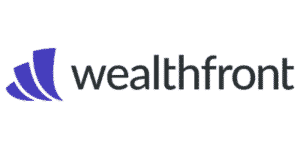 One of the most popular apps, which can help you understand the investment scenario and promote passive investment, is the Wealthfront app.
Wealthfront has over $10 billion of assets under management. The Wealthfront app is a great platform for people who want to build financial plans that are not just in line with your goals. They help with your personal life and goals.
Wealthfront is also aimed at achieving the life you want to live in the future.
It is built by a team of experts who kept the needs of hands-off investors in mind to come up with a holistic platform for automated investments.
Opening an account on Wealthfront is quite simple. All you need to do is fill in a questionnaire with questions about your personal life and finances. The platform offers a number of useful financial planning tools, an opportunity to set up diverse investment portfolios and some advanced strategies for the optimization of tax.
This is a great platform for both beginners that are trying to learn the ropes and the more advanced investors who don't want to constantly worry about how their investments are going to bear fruit.
In addition to this, the company offers access to 529 college savings plan management, which makes it ideal for younger clients who may still be in college.
For a set amount of initial investment, you will be able to use the features offered by the Wealthfront app for free. Beyond that, however, you will be charged 0.25% for each year. This is in line with most other such platforms, so it can prove to be a good deal.
Keep in mind that there is a minimum balance requirement with Wealthfront – $500.
While the company offers great features such as low ETF expense ratios and automated rebalancing of your investment portfolios, there is no provision for fractional shares and you will not be able to avail any large-balance discounts.
[maxbutton id="2″ url="https://www.wealthfront.com/" ]
Acorns


If automated investing is your goal and you just want to make regular contributions without thinking too much about how to go about the investments, Acorns is a great app to consider.
After a short sign up process, which helps the company understand your risk tolerance, financial goals and direction. You will be given the option to invest in some pre-configured ETF portfolios with no minimum investment requirements.
For beginners who don't have much knowledge about diversifying their investment portfolios, this app does all the hard work.
An interesting feature offered by Acorns is the microinvesting option. If you link your debit card or credit card with the app, it will automatically round up all your transactions to the next dollar. Then, the app will invest the extra bits. You would have received this as loose change if you were paying by cash.
The fee structure is also very competitive.
For accounts under $5,000, you just have to pay $1 per month. After that, a flat rate of 0.25% is applicable. If you are a college student, you can use your college email to gain free access to Acorns for the four years that you are in college.
While Acorns is one of the best investment apps, there are risks wherever money is involved. If your account balance is small, the fee can work out to be quite high in comparison. Additionally, you will need to invest a significant amount to get proper results.
[maxbutton id="2″ url="https://millionairemob.com/acorns" ]
Stash

If you find that you are completely clueless about investing and don't know who to turn to for advice, one of the most popular options for you may be the Stash app.
Ideal for people who want to learn more about investing, the Stash app allows you to build a diverse portfolio, even if you just want to go with low-cost investments.
It works in a manner similar to Acorns, but the difference is that instead of investing automatically for you, it gives you a chance to learn more about the process. The process is simplified so that you can get a good understanding without having a degree in finance.
You will have to start off by opening an account. No amount is too little at this juncture. You can choose from over 150 stocks and investment themes to build your own portfolio that is in line with your financial goals and objectives or choose from the portfolios offered by Stash.
Once it is set up, it is time to move on to building a plan for recurring investments. If that isn't the way you want to move forward, you can also add funds as and when it suits you.
There are a few drawbacks, for example, there is no proper option for management. If the amount you are investing is very small, the fee percentage can work out to be pretty high.
[maxbutton id="2″ url="https://www.stashinvest.com/" ]
Table Summary of Best Investment Apps
There are several considerations that you need to evaluate before determining what option is best for you. These considerations include the following:
Fees
Passive or Active Investing
Minimum Investment
Below I've summarized a few of the key considerations across my personal favorites out these investment apps.
[table id=8 /]
Conclusion on Best Investment Apps
There may be a number of people who still haven't started investing and there is nothing wrong with that. None of us are born with a sense of trading in stocks. However, we can make sound long-term investment decisions to build wealth through compound interest.
These skills are developed over time. The best investment apps mentioned in the list above will make it easier for you to traverse this vast field. At the same time, your apps will be nestled in your palm.
The best part about these apps is that they are suitable for beginners. These apps are all well-designed, so you can go out enjoy life and check your investment status whenever you feel is right.
Stay in tune with investing strategy and tips by following Millionaire Mob, which will make you better equipped to make decisions. You can use your app to handle the more technical aspects of investing.
Finally, you must remember that it is never too late to start a good thing!
Related Resources
Subscribe to the Millionaire Mob early retirement blog newsletter to find the best investing, passive income ideas and more. Achieve a financially free lifestyle you've always wanted.
Follow me on Facebook, Twitter, Instagram, and YouTube.