Our robo-advisor comparison will help you make the best choice for selecting a robo-advisor to use for automated investing.
Robo-Advisor Comparison: Wealthsimple vs. Betterment vs. Wealthfront vs. M1 Finance
If you want to invest money you can do so by an active management approach (build a portfolio from scratch) or passive investment (robo-advisor or index investing). Here we will evaluate a robo-advisor comparison for passive index investing.
Initially, individual financial advisors conducted Portfolio management until the 2008 financial crisis that led to the launch of the first robo-advisor.
Robo-advisors have since gained significant popularity. Today, there are over 100 robo-advisers available.
There are only a few that work extraordinarily well. We will highlight some of the best robo-advisors and how you should think about using them to build wealth.
Some of the best robo-advisors include:
Wealthsimple,
Betterment,
Wealthfront,
Vanguard, and
M1 Finance.
If you're new to the concept of robo-advisors, then read on to understand what they are and how they work. Robo-advisors or robo-advisers are automated financial advisers. The initial aim of the robo-advisers was to help people manage passive or long-term investments.
I'm a big fan of using the best tools for financial success. I've been using Personal Capital to manage my money. It's done wonders for me and my budgeting. It's completely free and easy to use.
Personal Capital also has a retirement planner, which helps me optimize my retirement accounts. I pair it with Blooom to avoid paying too much in fees. Read more about my 401(k) fee calculator comparison.
In addition, you can read more about Blooom in our Blooom Review.
What are Robo-Advisors?
Robo-advisors offer online financial advice and investment portfolio management with minimal to moderate human intermediation. These digital-based platforms gather your information regarding your investment goals and financial situation through surveys.
Based on such information as investment risk tolerance, age, accumulated debt, current assets, and long-term goals and more, they perform algorithms that help offer clients sound financial and asset allocation advice. They select suitable investments automatically and build a diversified and risk-managed investment portfolio for you.
Each platform has its unique features that differ regarding:
Fees: Each robo-advisor platform charges different service fees, annual minimums, fund expense, trading costs that may be fixed fee, monthly fee, annual fee or a percentage of assets.
Investment options: Clients can choose either a custom portfolio or a predetermined list of investments that could include individual bonds or stocks.
Introductory offer: Different robo-advisors differ in aspects like a promotional and introductory offer.
Customer service: Different accounts may have a live representative to assist clients with one-on-one asset allocation guidance, but others don't.
Additional features: Robo-advisor clients may have access to extra features including tax-loss harvesting or initial public offering among others.
Supported accounts: Some robo-advisors support accounts that may include 401k, Roth IRA, SEP IRA, and Trust Accounts among others.
Two or more robo-advisors may have one similar feature, but they may differ in certain aspects.
How do Robo-Advisors Work
Robo-advisors use algorithms to act as a financial advisor to your portfolio and make investment decisions for optimal performance. Most robo-advisors offer attractive fees relative to traditional financial advisors due to the efficiency of the computer generated decision making.
Each investment decision within the computer algorithm follows these important variables:
Tax-Loss Harvesting
Diversification
Rebalancing
Automated Investing
Risk Management based on age, risk tolerance, volatility, etc.
Robo-advisors typically invest in exchange-traded funds (ETFs) based on recommended allocation based on your age and risk tolerance.
Most robo-advisors are not using fundamental-driven analysis. Generally speaking, robo-advisors do not make investment decisions based on undervalued financial metrics of stocks.
This is one of the more important limitations of robo-advisors.
However, robo-advisors enable you to stay invested in the stock market while you go out and enjoy life.
Robo-advisors are ideal for the busy professional that wants to invest their money but don't have the time to screen for stocks.
List of Best Robo-Advisors
In our robo-advisor comparison, we evaluate the following list of robo-advisors while taking into consideration fees, customer service and more.
Wealthfront
Vanguard
For example, if you look at Wealthsimple vs. Betterment, you will find some differences that include Betterment promotion is up to 1 year, whereas Wealthsimple promotion is up to$100.
Again, looking at Wealthsimple vs. Wealthfront, the tax loss harvesting is a similar feature for both but to Wealthsimple, it is available for accounts over $100,000.
Robo-Advisor Comparison
Here we will compare five of the best robo-advisors available that is, Wealthsimple vs.Betterment vs. Wealthfront vs.Vanguard and M1 Finance.
Each robo-advisor platform has its unique features, pros, and cons which we will explore here. To make a selection, you'll need to prioritize your wants versus needs.
Wealthsimple
Founded by Michael Katchen, Wealthsimple is based in Toronto Canada. The first $5000 are managed for free, and other fees range from 0.40% to 0.50% depending on the portfolio size.
Is Wealthsimple safe? It is a question many people ask. Well, most Wealthsimple reviews have answered this question. I believe it is one of the best robo-advisors today. It offers portfolio allocation, dividend reinvesting, automatic rebalancing, Halal investing and socially responsible investing (SRI).
With over $10 billion in assets under its management, Wealthsimple is best known for socially responsible investing. It lets the client choose one or more assets of the companies that align with their values including companies supporting green energy or firms that support gender diversity among others.
They have a live representative to offer clients guidance during regular business hours. There is no minimum deposit required which makes it stand out from the Wealthsimple competitors. Wealthsimple has free tax loss harvesting for accounts over $100,000.
Pros of Wealthsimple
It offers access to individual advisers
Has no account minimum
Wealthsimple tax-loss harvesting is free
Investor choose socially-responsible investment options
Clients get free portfolio analysis
Cons of Wealthsimple
Limited free-management promotion
Limited personal finance tools
Higher account management fees
[maxbutton id="2″ url="https://millionairemob.com/wealthsimple" ]
Betterment
Betterment is one of the oldest robo-advisor platforms which was founded by Jon Stein and launched in 2010. This is why we also named it one of the best investing apps out there. A Betterment account comes with annual fees for managing the account that range from 0.25% to 0.40% and a year of free management which depends on the initial deposit size.
A majority of accounts have a 0.25% fee. Premium accounts are offered with extra features and comprise accounts of beyond $100,000 in size but have a 0.40% fee.
On average, fund expense ratios fees are 0.10%. Betterment has no minimum deposit, unlike Betterment alternatives. Betterment supports 401k, IRA, Roth IRA, SEP IRA, and Trust Accounts.
The platform has a group of professionals that aid investors who may want one-on-one guidance. Betterment offers investors four different cost competitive investment strategies that can be used in combination or alone. Betterment support is a team of professionals who are always on-call around the clock.
Pros of Betterment
Betterment has no account minimum
They allow fractional shares investing
Cons of Betterment
Betterment has no direct investing.
[maxbutton id="2″ url="https://millionairemob.com/betterment" ]
M1 Finance
M1 Finance is the most recent platform by M1 Holdings Inc. based in Chicago and began in 2016. With a $100 minimum deposit, M1 Finance charges no fees at all. There are no fees for investment management and portfolio rebalancing. You heard that right.
There are no trading commissions or markup fees for using M1 Finance as long as you open a brokerage account and fund it with $100 (but for retirement accounts its $500). M1 finance minimum deposit is $100.
The M1 Finance platform gives the client the ability to customize their investments. It supports single & joint taxable brokerage, Roth IRA, traditional IRA, Rollover, SEP IRA, Trust, and Business accounts.
Pros of M1 Finance
M1 Finance has a place for every type of investor
Automated portfolio rebalancing
M1 Finance charges no fees and commissions
Clients can customize their investments
Cons of M1 Finance
The new brokerage accounts SIPC only up to $500,000 are protected
Does not give the investor a chance to invest in mutual funds
Read more about the platform in our thorough M1 Finance Review. I even created several M1 Finance Pie Examples that will help you understand the power of the platform.
[maxbutton id="1″ ]
Wealthfront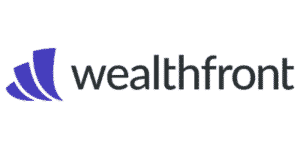 Wealthfront is a product of Wealthfront Inc., which is a firm, based in Redwood City California, and was founded by Dan Carroll and Andy Rachleff in 2008.
When it comes to Wealthfront robo-advisor platform, a majority of accounts pay a low 0.25 percent management fee. ETF fees charge a weighted 0.08 percent APR, which is among the lowest rates out there.
With over $10.5 assets under its management, Wealthfront first $5,000 is managed for free. The asset management fee is 0.25%, and a fund expense ratio is 0.12% on average. Wealthfront minimum deposit is $500.
It supports 529 Plans s IRA, Roth IRA, SEP IRA, and Trust Accounts. Wealthfront does not have a sales and customer service representative to help their clients, unlike Betterment.
Instead, it has a wealth of information in the form of articles on its website to assist clients with account issues but offers customer service contacts who can answer clients' questions.
Pros of Wealthfront
The first $5,000 is managed free
It has low ETF expense ratios
Tax-loss harvesting is daily
It offers direct indexing on accounts over $100,000
Rebalancing is automatic
Cons of Wealthfront
Wealthfront has no fractional shares
They have no large-balance discounts
Vanguard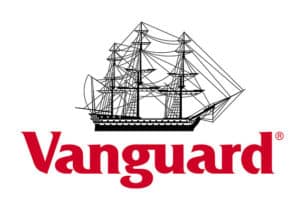 Vanguard robo-advisor platform has over $100 billion in assets under its management. It offers well-managed funds to cost-conscious and passive investors. It doesn't offer a sign-up bonus or an introductory promotion.
The minimum account deposit is $50,000.Vanguard annual management fee is 0.3% per year and on average fund expense ratios is 0.12%.
To cover the costs of trading and management, Vanguard ETF and mutual funds charge a small annual fee. Clients can customize their portfolio, automate their contributions, and add specific bonds or stocks to increase their portfolio diversification.
With Vanguard, the can schedule automatic savings or withdrawals to the Vanguard account. It also offers a financial advisor to work with their clients in constructing their portfolio.
Pros of Vanguard Robo-Advisor
It has a broader investment selection
Management is all-intensive
Vanguard offers you full access to financial advisors
Cons of Vanguard Robo-Advisor
Vanguard has a high account minimum
How to Choose the Best Robo-Advisor… The Winners
Choosing the best robo-advisor can feel stressful due to the wide-ranging service offerings, fee schedules, investment methodologies and so much more. Every investor is different. In order to recommend the best robo-advisor, we need to break them down based on the most important characteristics.
The most important considerations for selecting a robo-advisor include:
Fees
Investment options, including tax-loss harvesting, flexibility and rebalancing
Reliability and service
Between those three core criteria for selecting an outstanding robo-advisor, I concluded on three of my favorite robo-advisors that will help you build wealth. These include the following robo-advisors:
M1 Finance
Betterment
Wealthsimple
I go into detail on the above criteria on each of these robo-advisors.
Best Fees: M1 Finance
M1 Finance is completely free. No strings attached. You pay nothing to have your money automatically invested and you pay no commissions for trades.
How can that be beat from a fee perspective? There's no reason to pay for something that you can get for completely free. Thus, M1 Finance is my winner as the best free robo-advisor.
Fees to me are the most important consideration with choosing a robo-advisor.
Why? Every dollar you spend on fees is less money in your pocket. And more money in someone else's pocket.
With M1 Finance you pay no-fees and you don't compromise on functionality.
Best Investment Options: Betterment
The best investing options out of all robo-advisors is Betterment. Betterment works around the clock to ensure your needs are met for your investment objectives.
That's hard to beat in an industry filled with sharks circling around your ability to pay investment fees to fill their pockets. That's not the case with Betterment. They offer some of the best investment solutions to help you achieve your investment objectives.
Their tailored solutions have helped thousands invest smarter and more streamlined. This leads to you going out and enjoying life. Look no further than Betterment to take you to the wealth building mode that you need to be in with a robo-advisor.
Between Betterment and Wealthsimple, I had to give the leg up to Betterment given their strong adherence to your financial objectives.
Best Reliability & Service: M1 Finance
I had trouble with evaluating M1 Finance vs Betterment vs Wealthsimple in terms of reliability. I've been using M1 Finance for a while now. The mobile app plus their outstanding customer service has left me in a great situation.
When I can invest completely commission-free, I'm happy. However, M1 Finance has gone above and beyond the threshold of customer service in helping me build a portfolio that will take my wealth to the next level.
Conclusion on Robo-Advisor Comparison
Robo-advisor platforms are fit for someone who does not want to or does not have sufficient assets to hire a financial advisor.
It is also fit for you if you're a do-it-yourself investor and no longer want to be directly involved with your investment management or don't want a human, financial adviser when making financial decisions.
With robo-advisors, you won't be able to have the flexibility to choose certain sectors like hotels since it is all automated. Unless you choose my favorite M1 Finance…
Recommended Robo-Advisors
Thes are my recommended robo-advisors that I suggest you use to start building your wealth… efficiently and effectively.
[table id=7 /]
Use these other wealth management resources to ensure success in your journey to financial success.
I hope this list of the best robo-advisors will help you make informed choices when you want to use them.
What do you think is the best robo-advisor? What did you think of our robo-advisor comparison? Please let us know in the comments below. We'd love to hear from you.
Related Resources
Like our analysis? Here is a comparison of the best cashback apps to use to earn rewards for routine spending.
Subscribe to the Millionaire Mob early retirement blog newsletter to find the best travel hacking tips, dividend growth investing, passive income ideas and more. Achieve a financially free lifestyle you've always wanted.
Follow me on Facebook, Twitter, Instagram and YouTube.
Join our community of financial mobsters seeking financial freedom. What are you waiting for?