Roofstock is an innovative solution to earning passive income through single-family real estate. Our Roofstock review will highlight the key features, advantages and disadvantages of the platform. Start earning passive income from residential real estate.
Roofstock Review: Generate Passive Income by Investing in Residential Real Estate
Investing in real estate can give you quite a headache if you have to handle all the aspects personally. Investments are something that should bring you some extra value or money, not disrupt your personal and professional life.
To avoid the unnecessary hassle of spending your time figuring things out, turnkey real estate investing has become a popular concept amongst people today.
Here, you will be outsourcing the buying, rehabilitation and management of your real estate investment, reducing your work to the bare minimum. That is passive income at its finest.
I like investing for income plus capital appreciation. Like building a portfolio of dividend stocks.
Most people, however, are a little jittery before going in for this option as there are a number of questions that come to mind.
For example, is it really possible to buy property without visiting the site?
How do I find a property that isn't in the middle of nowhere and will give me the right kind of cash flow?
Where is the assurance that the company will not just sell off structures in a bad condition, making me regret my decision at a later stage?
All of these questions – and more – are valid, so it is important that you choose a company that gives you the best possible service and handles all the difficult parts for you.
A Roofstock review, talking about what the company offers, may be helpful in making a choice.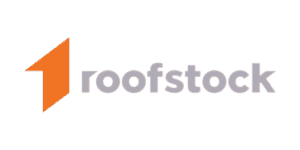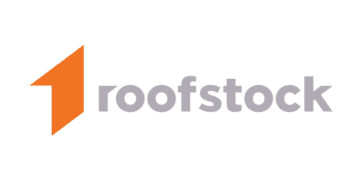 What is Roofstock?
Roofstock is an Oakland, California-based online marketplace that deals in turnkey rental property investments. The company deals with leased, single-family rental homes, providing its clients with all the research and tools required to gauge the value of a property and subsequently make the purchase.
All properties need to be certified, which shows that they meet the standard guidelines set up by the company. All tenants occupying these properties also have to meet the stringent screening requirements put together by Roofstock.
Co-founders Gary Beasley and Gregor Watson set up the company in 2015. Over time, it has received funding from Bain Capital, Khosla Ventures, Ron Conway, Marc Benioff and others, making it one of the biggest names in the field of turnkey rental property.
With the help of features offered by Roofstock, you can treat your real estate investments just like you deal with stock portfolios. Instead of carrying out unnecessary research into homes that need to be repaired, you will be able to focus entirely on asset allocation.
Most companies in this field own the properties they put for sale on their platform, Roofstock is not the direct owner of any of the real estate posted on its online marketplace.
They concentrate on evaluating prospective properties, carrying out negotiations and, finally, closing any transactions that you approve.
[maxbutton id="1″ url="https://millionairemob.com/roofstock" ]
Key Features to Keep in Mind
Before turning to a thorough Roofstock review that will help you make the right real estate investment, here are some key features that will allow you to understand how the company works and what it has to offer to new clients.
While some of these are briefly mentioned below, they will be discussed in more detail as we go forward.
Join for Free – You will not have to pay any membership fee to gain access to the properties posted on the Roofstock platform. Just visit the website and start browsing.
Certifications for All Properties – No property can find its way to the Roofstock platform without going through an in-depth screening process, where the company thoroughly checks out whether the property meets their base requirement. All documentation will be accessible to you if you look into details.
Cash Flow and Gains – When the property is being occupied by renters, there is regular rental cash flow. In case you choose to sell the property, you may also benefit from the appreciation in its value.
Accessible Database – Every platform is listed online for you to look at. The website is very easy to traverse, and you can simply search for properties that check all your boxes.
Guaranteed Satisfaction – If you are not completely satisfied by the property that you have reached an agreement for, you can contact Roofstock with your grievances within 30 days of the deal closing. As a buyer, you are protected under the Roofstock Realty LLC Purchase and Sale Agreement, and the company will list the property on its website again.
Roofstock One – This is a new feature offer by Roofstock, where you can buy shares of individual rental homes. It is a great way of earning some money without worrying about any management issues.
How Can Roofstock Help Me Find Direct Real Estate Investments?
If you are looking to make some direct real estate investments without getting really tied down by the day-to-day logistics of the process, Roofstock is a great platform for you.
It takes care of most of the technical issues that people face when they are looking to make real estate investments – the research, analytics and insights.
They will evaluate the property for you – using very strict guidelines – and help you go through with the final purchase in the most convenient manner.
Most sellers list their property on Roofstock's platform after determining the list price. This Roofstock review shows that the company has the right to not list a property if, during the certification, they find that the pricing isn't appropriate.
This means that you don't have to hassle yourself with the pricing or negotiation process, as the experts are already taking care of it. Roofstock also aims at reducing the transaction costs that both sides can rack up if they go through realtors.
Understanding the Certification Process
If you are looking to invest in real estate without even visiting the site of the property, you need some amount of assurance that everything is in place.
Instead of forcing you to make a trip across the country, Roofstock's thorough certification process allows you some peace of mind and easier decision making.
Some of the crucial steps of this certification process are discussed below:
First, a national inspection firm carries out a thorough inspection of the property.
The company carries out a full valuation of the property and analyzes the rental market in the area so that they can ascertain whether the price is fair.
There will be an estimation of all the costs involved in repairs. The company takes bids from local vendors who will be required to complete the repairs at that price.
Roofstock puts out a full title report at this juncture.
The lease terms will be reviewed by the company, to make sure that it is in compliance with the market standards, and a summary drawn up.
The next step is to review the tenant who is looking to occupy the property. This will ensure that the tenants have all the necessary qualifications. A summary will be drawn up.
Roofstock puts together a 3D Virtual Tour of the entire property, so that you can get a better idea of the house. This is where technology comes in handy.
Any risks may be summarized in home disclosure reports.
You will gain access to certified property managers from the area.
A professional floor plan of the house will be put together, along with property photos.
The Process of Listing a Home on Roofstock
No property can be listed on Roofstock till the time it has been through the certification process. This means that the company has already thoroughly vetted the property before putting it on the online marketplace for people looking to make turnkey real estate investments.
The certification process has three major components – the price appraisal, title report and inspection. Once Roofstock is certain that the pricing is fair and the title report is put out, clients gain access to the inspection report – usually about 15 pages long. Forget about things like a home warranty plan.
This report goes into even the more minute details about the property so that nothing is missed out.
The main reason why people choose Roofstock for their real estate investments is the customer service offered by the company.
It is very easy to visit the website and shortlist some options, thanks to the details put together by the team, but after this, your interaction with Roofstock begins in a new way.
You will be required to make an offer for the listing that you choose. A representative from the company will arrange a call to walk you through all the steps, and to answer any questions that come to your mind.
The company can even recommend insurance agents and lenders.
While most of your work is done once a deal is finalized and payments completed, the Roofstock team will be with you each step of the way.
There is a 30-day money back guarantee in case you are not satisfied, even after the deal is closed.
Example of Property Listing on Roofstock
Roofstock is completely free to sign up and start browsing properties now. Here is one property as an example that is a great school district. The property has a lower cap rate as a result given the stability of the market and likelihood of that to continue.
Remember it's all about location, location and location. The property dashboard highlights a number of key factors that are completely dynamic for you to test the assumptions including:
Purchase price
Down payment
5-30 year returns
Customized rent parameters
Property Example Dashboard
Below is a dashboard of the property so you can see the various assumptions associated with a single-family home for sale.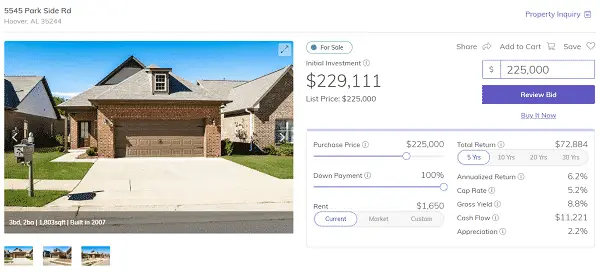 Property Example Features
Below you can see more qualitative features of the property.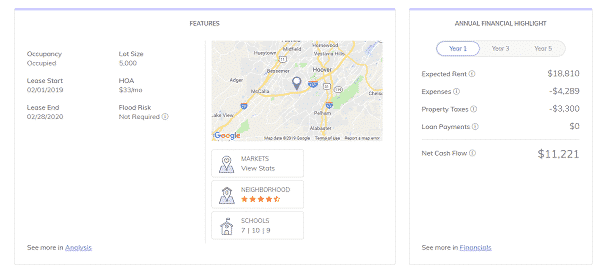 I suggest that you sign up on Roofstock and give the sensitivities a try for yourself. It's a pretty slick dashboard.
See Related: How to Become a Landlord
Roofstock One
As Roofstock expands its markets across the country, it is also looking to bring in innovation and fresh ideas into the turnkey real estate investment game. Rockstock One, its newest project, allows prospective investors to buy shares in properties.
This means that you will not own the entire property. Instead, you will be eligible to buy shares, each of which will represent 1/10th of the property's equity.
The company itself will hold on to a specific percentage – at least 10% – of the ownership of each property under Roofstock One for a one-year period, allowing investors to feel more secure about their investment.
In this entire scenario, you will not be involved in maintaining or managing the property – Roofstock will handle all those tasks. Instead, you will just receive the rental income after expenses are deducted.
You will have an economic right over your share of the property. As an investor with Roofstock one, you will have to undergo a holding period of six months, after which you can redeem your shares or turn to complete ownership in cases where 90% of the shares, or more, are earned by you.
Keep in mind that the minimum investment that makes you eligible for Roofstock One is $5,000.
This means you will be owning at least 1/10th of the property that you invest in.
Pros and Cons of Roofstock
Let's do a pros and cons analysis of Roofstock to help you decide if the platform is right for you.
Advantages of Opting for Roofstock
If you have to look at Roofstock objectively to ascertain the advantages associated with choosing this platform, the list is quite long. Let's have a look at some of these:
You Are the Owner of the Property – While you don't have to live in the property that you invest in, you will be able to refer to yourself as a homeowner and benefit from having a constant flow of cash in the form of rental income. Make the most of low real estate prices and convert them into high rent. This is a great way to diversify your portfolio.
No Need for Accredited Investors – There are many real estate investment platforms that require you to be an accredited investor before taking in investments from you. That is not the case with Roofstock, allowing you to invest in real estate without accreditation.
Increased Cash Flow – When it comes to real estate investments, many people waste time and energy on flipping houses to make a decent amount of profit on the property that they have purchased. With Roofstock, you are outsourcing maintenance and management, which leaves you free to benefit from continuous cash flow from the day you make the deal.
You Don't Have to Use Affiliated Property Managers – There are many turnkey real estate investment firms that require you to use a property manager who is affiliated with the company. If you aren't looking to manage your property on your own, Roofstock will give you access to some property managers but not force you to use them.
Minimal Commissions – If you have ever been involved in real estate investment, you know about the significant charges levied by real estate agents. By picking Roofstock, you are able to save a considerable amount on commissions.
Roofstock Disadvantages
Now that you know what are the advantages of using Roofstock's turnkey investment services, it is also important to look at things that could do with some improvement. Some of these may be an issue for you, while others may not.
Here are some things that a Roofstock review throws up.
Not a Short Term Investment – If you are looking for a short-term investment, this isn't the right pick for you. While putting in money into a real estate crowdfunding platform is for a limited period of time, you are going to be buying actual property in this case. This isn't the most liquid form of investment as selling is usually more difficult than buying the property. You will be receiving regular payments, but the initial amount is locked in place.
Rental Problems – Think of all the problems that you may come across if you own rental It could be an emergency repair for broken appliances, mold, issues with other parts of your property, or other similar expenses. In order to deal with these effectively, you will need to have a reserve of emergency cash. This can eat out of your cash flow.
Money for Down Payment – Remember, you are buying property with this form of investment. While there are mortgages that you can apply for, the down payment required is going to be significantly larger as this property will not be where you reside personally. Be ready to put down anything between 20% to 30% of the cost.
[maxbutton id="1″ url="https://millionairemob.com/roofstock" ]
Final Thoughts
After looking at the features, advantages and drawbacks of opting for Roofstock, you will find yourself better positioned to take a call on whether it is the right option for you.
If a long-term investment in real estate is what you are looking at, Roofstock comes out on top as one of the best options for you.
As it is a turnkey investment platform, you will not be required to have an in-depth knowledge of how the property is evaluated and purchased. Instead, the heavy lifting can be left to the experienced algorithms and experts associated with Roofstock.
This online platform capitalizes on the gap in the market by utilizing technology to simplify the process of real estate investment. You may be sitting in one state and buying property at a different location in another, all with the help of your computer.
Browse through the many options that can be found on the website, and get a Roofstock overview, along with further details on properties that you are interested in. Read these books about real estate investing to advance your knowledge.
If you have enough money to make such an investment, this Roofstock review should help you make the right choice!
Related Resources
Subscribe to the Millionaire Mob early retirement blog newsletter to find the best travel hacking tips, dividend growth investing, passive income ideas and more.
Achieve a financially free lifestyle you've always wanted.
Follow me on Facebook, Twitter, Instagram, and YouTube.