Are you an investor and want to use the best free online investing apps available today? You can choose to either use M1 Finance or Robinhood or give both a try. Here, I will look at the comprehensive M1 Finance vs. Robinhood app review.
M1 Finance vs. Robinhood: Which One Should You Use?
The recent emergence of the online brokerage platforms has led to a massive disruption of the traditional brokerage industry. Most investors now prefer to use online brokers and not the traditional ones.
Two of the best free investing apps today include M1 Finance and Robinhood.
In this review, we will look at M1 Finance vs. Robinhood comprehensively, as well as explore some of the pros and cons of using M1 Finance vs Robinhood.
When you are a beginner, it may be quite challenging to select the best online trading platform to use when investing.
M1 Finance and Robinhood apps have numerous similarities including that they are both free investing apps, but they also have many differences one being their target users.
So we will look at the features of each platform and also review the pros and cons of M1 Finance and Robinhood.
Let's dive in to determine the best online broker for you to use:
M1 Finance Review
We have looked at M1 Finance review but since we want to compare M1 Finance and Robinhood, we will look at the features and pros and cons of using M1 Finance Vs. Robinhood. Let's review M1 Finance as an online trading platform.
M1 Finance Overview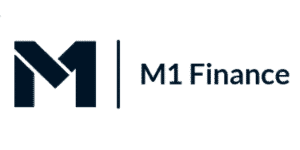 Launched in 2016, M1 Finance is a hybrid brokerage platform that offers investors a platform to craft their portfolio, professionally designed portfolios, or free automated investing strategies. With M1 Finance, investors not only get the automatic reinvestment of cash in the account that has as little as $10, but they also have access to fractional shares.
Investors can choose from over 60 model portfolios that are geared towards achieving their financial objectives such as funding retirement or taking kids to college.
First, you can pick your investments and allocations and then automate your portfolio. The platform not only rebalances your portfolio but also offers tax minimization strategies.
M1 Finance is suitable for DIY investors, semi-experienced investors and long-term passive investors. If you are a DIY investor, M1 Finance gives two options.
You can both customize your portfolio and invest in the stocks and ETFs of your choice or you can let M1 Finance manage it for you.
Investors can opt for specific stocks depending on different aspects like values such as sustainable investing or Halal investing.
M1 Finance is not ideal for day traders because you can only trade with it once a day.
M1 Finance Features
With M1 Finance, you can trade for free, but you must keep a minimum balance of $100 in your taxable account or at least $500 in your IRA account. You only cater to the fees linked to any ETFs that you invest in.
The platform combines the features of a modern robo-adviser and the traditional brokerage account and targets passive investors who invest in stocks and exchange-traded funds (ETFs). M1 Finance platform creates a portfolio of stocks and ETFs usually called pies.
These pies can be customized to suit the investors' choice of shares and ETFs.
M1 Borrow has a 3.75% APR fee, and it requires the investor to have an account maintenance balance of 35% of the initial loan. It enables the user to borrow against the securities in their account. This can be a great way to boost your returns, but with some added risks and complexities.
With the help of M1 Finance Pies, the platform lets you choose how you would like to distribute your investment. A pie is a popular feature of the platform divided into two overall categories which are MyPies and Expert Pies.
In Expert Pies, the investor has access to eight groups that represent the most common investing goals.
MyPies, on the other hand, helps you create your plan where you can choose where you would like to invest in each pie segment. In this case, the platform lets you customize one of its premade portfolios.
Each pie may contain one or up to 100 stocks or ETFs. You can have as many pies as possible. For example, you can have one which is income-oriented and another which is growth-oriented.
The percentage of your pies or slices represents the portion of that specific investment. For example, if you choose to invest 10% of your investment in stock such as Amazon, that will be 10% of your pie.
M1 Finance buys shares of your investments automatically when you add money to your account according to the percentages you set. You can set-up your automatic contributions, and M1 Finance withdraws cash from the bank account that you've linked to and invests accordingly.
An investor can make any changes as they wish. For example, if you want to sell a stock, you remove a slice, and if you're going to buy a new stock, you add a new slice.
The M1 Finance platform offers a tax-deferred account option. When it comes to the tax deferred-options, what you pass on to the IRS depends on the terms of the specific type of IRA that you have chosen.
Fractional Share Investing
M1 Finance lets the investor buy fractional shares of a company within the pie. With fractional shares, you can buy as little as 1/10,000th of a stock, and you don't have to pay for the total share price.
Here are the different account types of M1 Finance:
One type of the M1 Finance account is a brokerage account with a minimum taxable balance of $100
Another type of account is the Retirement account options such as a traditional IRA, a SEP IRA, a Roth IRA, or a Rollover IRA, and each requires a $500 minimum deposit.
Also, M1 Finance offers a trust account option, although this requires that you fill out some paperwork.
M1 Finance Account Opening Requirements
To open an M1 Finance, you need to be:
A US Citizen
Be a permanent US Resident
Be 18 years old and above
Have a US mailing address
Here are some of the pros and cons of M1 Finance:
Pros of M1 Finance
M1 Finance is a 100% commission free investing online platform.
The platform is a 100% passive investing platform with automation tools for people who are not hands-on.
Custom Pies provides complete flexibility to the investor.
Best automated and DIY investing app.
Traders can create a diversified portfolio.
Allows fractional investing which also improves diversification and lets you remain fully invested.
With automatic investing, you are not subject to emotional investing.
The platform offers a referral program.
The app offers M1 spend and M1 borrow.
M1 Finance provides different types of accounts including retirement accounts
Cons of M1 Finance
You can only invest in ETFs and stocks trading on the NYSE, NASDAQ, or BATS and it does not allow trading of cryptocurrency, mutual funds or over the counter stocks.
Non-efficient tax loss harvesting.
Automated market orders and traders cannot use any other types of buy or sell orders.
[maxbutton id="1″ ]
Robinhood Review
Let's take a look at Robinhood app from a review and overview perspective.
Robinhood Overview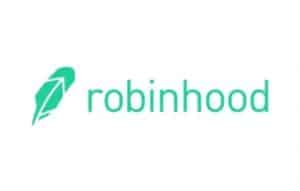 Robinhood was the first commission free brokerage platform since its release in 2015. The app has an easy to use user interface and simplifies investing for the millennial investor.
Robinhood is regulated under the guidelines of the Securities Investor Protection Corporation (SIPC). The aim of SIPC is to protect clients from losses of up to $250,000 for cash in investment accounts and $500,000 for securities when the losses are caused by the financial instability of the brokerage firm.
On the Robinhood platform, you are free to invest in stocks, options, ETFs, and even some crypto assets such as Bitcoin and Ethereum.
Also, Robinhood offers a tiered premium gold service for margin trading.
Robinhood Features
Robinhood Investment Minimum and Costs
Investors can trade stocks, ETFs, cryptocurrency and options for free which helps them save on fees especially for the active traders who make many daily trades.  You don't require any deposits to trade as long as you have enough funding to pay for the investment purchases.
However, you may pay a fee of around $10 per month to access margin borrowing in the Robinhood Gold account which gives you up to $1000 in the margin.
Robinhood withdraws the monthly fee from the investors account and it all depends on your margin, account balance and your buying power.
For example, your monthly fee can range from $10 to $25 per month if your balance is between $6,000 and $12,000 plus if the buying power of the trader is within the $2,000 to $6,000 range.
Customer Service and Technical Support
The platform does not offer assistance via phone, and the traders can only receive customer support via the website or the app.
You also do not get any help with trading and the educational materials are found under the Account tab.
Robinhood online trading app has no tax-deferred option, and therefore, you will be required to pay tax on any income you generate from your investments.
However, the app offers investors a tax statement on your trades so that you can report any gain to the IRS.
Robinhood offers different account types including an Instant account, the Robinhood Gold upgrade, (a margin account) and a cash account.  The app Instant account streamlines fund processing and offers traders after-hours trading privileges.
The Robinhood Gold upgrade, on the other hand, allows you to borrow up to half of your balance for trading purposes.
In comparison, the cash account does not provide traders with the premium features of Instant or Gold.
So, What is Robinhood Gold?
Robinhood Gold is a subscription service offered at a fee of $10 to $15 per month. The Robinhood Gold platform provides the traders with the ability to trade pre as well as post-market between 9 AM and 6 PM.
You can trade on margin once you have $2,000 or above in your account as your minimum balance.
This platform is preferred more by experienced investors than beginners.
A majority of traders in this platform conduct investment research on other platforms as this platform is not quite resourceful and use the site for transactions only.
You can use the Robinhood app to purchase securities once you meet the following conditions:
Maintain a minimum balance in the maintenance account.
Pay a fee for what you borrow.
Borrow 50% more than your account balance.
Maintain a minimum $2,000 balance as per the regulations.
Here are the pros and cons of Robinhood app:
Advantages of the Robinhood App
Trading costs are nil, that is, $0 minimum account balance and $0 in trading commissions.
The platform is deployed as a cloud-based or using the mobile app and is easy to use
Cons of Robinhood
The platform does not offer a DRIP or dividend reinvestment plan, and thus investors who need to reinvest must do it on their own. Here is how dividends work on Robinhood.
Unlike M1 Finance, Robinhood does not allow fractional shares and investors must purchase whole shares. That means that you cannot reinvest your dividends into partial shares and must wait until you can afford a whole share of stock.
The app has no automated portfolio. The investors cannot automate investment unless they are deposits to your account and is thus more suitable for active traders and not passive investors.
Whereas M1 Finance offers retirement accounts, the Robinhood app does not have retirement accounts such as the traditional IRA, and Roth IRA.
No portfolio guidance and no prebuilt investment portfolios and thus traders must create a portfolio on their own based on their prior research.
[maxbutton id="1″ url="https://millionairemob.com/robinhood" ]
Conclusion on M1 Finance vs. Robinhood
When looking at M1 Finance vs. Robinhood, some significant benefits to note about both is that they are no-commission stock trading platforms.
In both platforms, the investors can access free market data, and they are deployable in the web as well as in the mobile devices.
However, they diverge on portfolio management, account tools and investment selection.
M1 Finance is ideal for passive investors whereas Robinhood is suitable for active traders. You could always give each platform a try to see which one is a better fit for your investment style.
Pro Tip Recommendation: Personally, I use Robinhood for my actively managed dividend portfolio. I'm able to reinvest my dividends at my own discretion.
Then, I use M1 Finance to automatically allocate cash on a monthly basis that will be invested for free. I suggest that you pair both M1 Finance and Robinhood together.
Is this M1 Finance vs Robinhood review useful? Please share your views with me in the comments section.
Other Related Resources
Subscribe to the Millionaire Mob early retirement blog newsletter to find the best travel hacking tips, dividend growth investing, passive income ideas and more. Achieve a financially free lifestyle you've always wanted.
Follow me on Facebook, Twitter, Instagram, and YouTube.