Halal investing opportunities aren't very common to come across on an actively managed basis. Here are several platforms that offer halal investing services and products.
Halal Investing Overview: 7 Apps That Provide Halal Investing
Halal investing opportunities serve as a viable option for small investors. Halal investing also offers compliant investment products and assistance of financial advisers.
If you are a fundamental or evidence-based investor, you'll need to do your homework on each investment opportunity as they arise.
What is Halal investing?
In reference to Halal investment standards, they are ethical investment standards. Islamic investors prefer to invest those companies, which earn their profit through Halal means.
If you are investing to follow Islamic principles and through Halal investing, you are prohibited from making investments in 'sin stocks', which include alcohol, tobacco, gambling, pork, weapons, etc.
You can see a full list of non-shariah compliant industry types below.
In addition, under Islamic law, you are not allowed to be a lender or receive interest payments from investments. By creating a Halal investment portfolio, you are an all-equity owner in businesses. This is riskier as you are lowest on the capital stack.
What are non-shariah compliant industry types?
There are several industry types that are also non-shariah compliant. These will restrict your capabilities to invest in public equities or build a proper investment portfolio:
TV Broadcasting & Software Production

Insurance

Private Banks

Public Banks

Breweries & Distilleries

Cigarettes/Tobacco

Housing Finance

Investment Finance

Non-Banking Financial Institution

Term Lending

Film Production, Distribution & Entertainment

Amusement Parks/Recreation/Clubs
Shariah Compliant Investment Ratios
Beyond just industry groupings, there are several ratios that you need to be mindful of when building a Halal investment portfolio. Several ratios that are important to consider with Halal investment apps include:
Debt Ratio
Cash Ratio
Interest Ratio & Debt Service Coverage
With Halal investing, you seek to make investments in companies that are not significantly in debt and are distressed.
Good news! There are a number of different platforms that allow you to invest through Halal means.
List of Apps that Provide Halal Investing Services
The following are 6 places that offer Halal investing opportunities for investors.
The Halal Investing portfolios by the Wealthsimple is a low-cost and simple method to build your wealth.

You can optimize the portfolio to enhance its performance. In this way, you can invest in those companies that follow Sharia (Islamic laws).
The Sharia scholars first screen the investments. This ensures that the investments are in line with the rules and basic principles of Sharia.
Hence, you can bypass those companies that earn profit through restricted sources.
The Halal investing portfolio includes 50 stocks, selected to track the market. You can invest your money in companies around the globe. This allows you to lower the risk and maximize your profit.
[maxbutton id="2″ url="https://millionairemob.com/wealthsimple" ]
2. Amana Funds
Amana Funds works by employing the proprietary screens. This company works in close collaboration with the Fiqh Council of North America (FCNA). Amana Funds follows only halal investment policies.
Islamic scholars of this non-profit organization keep these investments pure from interest (Riba).
The financial screens help to drop those companies that fall under these circumstances.
Companies having more than 33 percent of total debt as compared their total market capitalization
When more than 5% of the revenue of a company is coming from Haram sources
More than 45 % accounts receivable when compared to the total assets they own
A company may not be a good investment if it doesn't pass the screening process. But, this process of Halal investment screening isn't that simple as it appears. It's not always a straightforward method to declare a company inappropriately. Hence, it requires to analyze various aspects.
You can easily differentiate between Halal or Haram investment. For this purpose, Just track the business activities of a company. In this way, you can identify the core sources of revenue, through which a company generates its money.
Halal investing screens can eliminate the bonds/stocks, offered by interest-based companies.
Sukuk Investments
Sukuk investments are like bonds, but they are Halal. These are the certificates which are not based on interest or debt amount. In general, debt turns out to be a way to exploit the person who receives the loan.
Lending money with a view to receiving interest is haram in Islam. Therefore, investment in regular bonds and other investment options that offer interest. On the contrary, Sukuk investments are Halal. These investments offer profits from the income of the company's assets.
M1 Finance offers individual stocks and bonds investing and commission-free robo-advising services.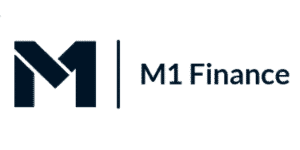 The platform also offers automated features including recurring deposits, rebalancing, and tax efficiency.
Opening an account is simple and you can start investing with an amount as little as $100. It offers a straightforward way to invest and continue investing your money. The interface of M1 Finance is easy to use. It helps investors to simultaneously open different accounts.
The clients can trade without any fee or commissions. The brokerage has introduced an innovative way when it comes to portfolio creation. M1 Finance offers an individualized mixture of stocks and bonds, known as "pies."
Creating custom Pies is a simple process. It involves the selection of stocks and assigning their targets. You can also use automation features while choosing a particular Pie. This helps you during automatic rebalancing. You can also manage cash control, tax efficiency, and recurring investments. I love how they will automatically harvest tax losses, which is an essential component of tax-efficient investing.
You can also create Halal Investing approved Pie. A third-party screen out the stocks linked with the halal investing portfolio. This ensures that they comply with the sharia. Hence, M1 Finance can also be treated as a viable Halal investment opportunity.
Read more about it in my M1 Finance review.
[maxbutton id="2″ url="https://millionairemob.com/m1finance" ]
Robinhood is a popular online investing platform. It allows investing in stocks, ETFs, cryptocurrencies and other investment options.
The best thing about Robinhood is that it charges literally no commission. Yes! it offers commission-free investment opportunities. You can invest in stocks that you prefer and create a customized portfolio.
You can also create your portfolio with companies offering Halal profits. For this purpose, you can use a third-party screening service like Finbox. In this way, you can utilize Robinhood as a Halal Investing option.
While investing in the ETF, you can diversify your holdings. For this purpose, you must try to buy a wide range of stocks in just one investment. After that, you can execute more sophisticated strategies and secure bigger positions.
The intuitively designed interface ensures hassle-free interaction for experts as well as newcomers. Robinhood provides a clear picture to you regarding the performance of your portfolio. This permits you to adjust your positions and learn the process over time.
Not only this, Robinhood provides customized investment news, notifications, and list of stocks. Hence, with Robinhood, you always stay updated and never miss an opportunity to invest.
[maxbutton id="2″ url="https://millionairemob.com/robinhood" ]
Fundrise is another online investing platform. But, it allows its clients to invest in private real estate rather than stocks.
Fundrise purchases the real estate through a negotiated sale. This helps to keep the price at its minimum level.
With just a single investment, you can create a diversified portfolio. Your portfolio may include a great number of real estate assets. You can also avail the assistance of a team of experienced real estate professionals.
The automated system provided by Fundrise is efficient. It allows the investors to adapt themselves quickly to the market changes. As a result, investors can capitalize on the best investment opportunities.
You get capital information that is technology driven. Fundrise utilizes an innovative and online direct-to-investor distribution model. This helps a wide range of individual investors to avail the negotiating leverage.
Each of the Fundrise portfolios makes use of proprietary eDirect™ investments.
This model is identical to the low-cost and online-only ETFs.
Individual real estate properties are acquired and managed by eDirect investments. This helps to access a much broader and diversified investment platform. The user-friendly interface allows access to investment opportunities. It also provides performance tracking with clear information.
Private marketing can reward its investors with almost 30 – 40% higher returns. This percentage is much higher than the public market.
If Halal investing is your preference, invest in companies relying on Halal resources. You can request a third-party screen to know about the income sources of a company. In this way, you can build a tailored portfolio with companies or projects of your choice.
[maxbutton id="2″ url="https://millionairemob.com/fundrise" ]
6. ShariaPortfolio
ShariaPortfolio is an asset management firm. It specializes in Sharia-compliant and Halal investing opportunities. The major goal of this firm is to offering ethical and Halal investment options.
This company doesn't offer investment opportunities in companies manufacturing tobacco, alcohol or gambling. They completely follow Islamic principles and discourage interest-based investments. Apart from this, they also screen out those businesses having highly leveraged operations.
ShariaPortfolio offers best Sharia-Compliant investment strategies. These three strategies assist investor to build their portfolios. Each client can customize the portfolio depending on the following aspects.
Their preferences
Financial goals
Risk tolerance
It's better to keep in mind these elements before making an investment. In this way, you can improve your chances of making huge profits. Mentioned below are the three strategies that rely on these essential aspects.
Sharia Aggressive investment strategy
The basic objective of this strategy is to ensure long-term Capital Growth. This is purely a type of Halal investment strategy. It focuses on the value-based approach to security selection. This investing platform diversifies and adds more exposure to international investment. To get regular profits from this strategy, try using Sharia-compliant mutual funds.
Sharia Moderate investment strategy
This strategy focuses on the Growth and Income of a company. It also relies on Sharia-compliant stocks and funds which pay in terms of dividends. The selection of stocks is crucial; hence, a value-based approach is important. You can secure your investment by following this strategy. Investors with a plan to invest for 3 to 5 year are best suited for this type of Halal investment option.
Sharia Income investment strategy
As evident from the name, this strategy relies on income investment. Hence, the main objective of this strategy is the income and capital preservation. It focuses primarily on mutual funds and stocks that are Sharia-compliant. You can choose the stocks depending on the value-based approach. This allows you to invest in those companies offering more profits.
Conclusion on Halal Investing
It's great to see different apps provide additional services to cater to clients needs. With investing historically, we haven't always seen brokerages provide investment options that directly fit what a client needs and wants.
The above options for Halal investing are great ones as they combine both options on an actively managed basis or completely passive investing for the DIY investor.
What do you think of these Halal investing options? Please let me know in the comments below.
Related Resources
With both a million rewards points and a million dollar net worth you can live a happier lifestyle.
Subscribe to our newsletter to find out the best travel tips, dividend growth stocks, passive income ideas and more. Achieve a financially free lifestyle that you've always wanted.