Would you love to invest for impact? Today more than ever, you can pick a portfolio of investments that align with your values easily through various ways.

7 Ways to Invest for Impact: Find Socially Responsible Investments
If you always desire to invest for impact, then you can invest in socially responsible portfolios.  An impact fund and value-based stocks portfolios can help you make positive change while still achieving your financial objectives.
I've been trying to save nature and save money through reducing consumption, I wrote a few related guides on saving natural resources:
With recent technological advancements, it is now easier to support sustainable investing through various apps.
Before we look at some of these excellent tools and applications, let's first look at what is impact investing.
Sustainable Investing Definition
Socially responsible investing (SRI) involves making investments in projects that uphold the right social and ethical practices besides aiming for financial gain.
The socially responsible investors invest in businesses that are positive and ethical and that make a positive impact. Investors seek stocks of the companies that have a good record on the ESG issues such as environmental, social, and governance principles.
SRI began with Quakers whose objective was to avoid the "sin industries." For decades, a majority of socially responsible investors focused on making investments in the industries that don't engage in "vices" such as tobacco, liquor, gambling and other industries.
Then, in the 1960s, investors started "using their money" in projects that promote gender equality, civil rights, and better treatment of workers.
In the 80s, both individual and institutional investors began to pool their money out of countries that were involved in racism. An example is an Apartheid that occurred in South Africa and this form of investing brought it to an end in 1994.
Every investor aim is to find an investments portfolio that offers higher returns with the lowest risk. But, why would an investor aim for socially responsible investing?
Things to Know with Socially Responsible (Impact) Investing
There some things you should know about socially responsible investing before we evaluate the goals of impact investors.
Impact investing doesn't always result in attractive returns.
Not all platforms allow direct impact investing exposure. Some make investments in companies that are leading the efforts for socially responsible efforts, but are not 100% impact-oriented.
Let's look at some of the reasons why socially responsible investors seek to invest for impact.
Goals of Socially Responsible Investors
The primary purpose of SRI investments involves choosing investments that are in line with your values. Values differ with different investors, and therefore investments portfolio also vary.
Different investors prefer their investments based on the goals they want to promote.
So, here are some of the goals of socially responsible investors:
Foster a Cleaner Environment
One of the main goals of socially responsible investors is to achieve a clean environment. These green investors choose investments that encourage clean environment like the ones that don't create carbon print or don't pollute the environment.
Investors also avoid companies that invest in fossil fuels. Platforms like Wunder Capital allow you to invest directly into solar investments.
Promoting Morality
The socially responsible investors like Quakers that began the practice avoid industries that support "vices" or "sin."
These industries include gambling, pornography, alcohol, gambling and more.
Peace Promotion
Promoting peace is yet another goal that drives the SRI investors.
They avoid investing in war-torn countries, businesses that make weapons and those that profit from foreign countries conflict.
Social Justice Promotion
A different goal is the promotion of social justice. Socially responsible investors don't invest in companies and countries that have a human rights violations record. They look for companies that offer fair wages as well as decent working conditions to their workers.
Promoting Human Health
A majority of socially responsible investors refuse to make investments in companies that sell alcohol and tobacco. Investors refuse to invest in products that are likely to cause any significant harm or threat to human health.
Besides avoiding companies that create genetically modified organisms, they also avoid investing in any products that can harm the environment and consequently cause harm to human health.
Let's now look at the ways to invest in SRI companies.
7 Ways  to Invest for Impact
You can get into socially responsible investments through various robo-advisers. They include the below investing apps and brokerages.
Wealthsimple is one of the best robo advisers that target investors investing for impact. They not only provides all the essentials of any good advisor but also offer the best SRI options. Besides having straightforward and transparent pricing which appeals more to novice investors, Wealthsimple also provides a low account minimum.
With Wealthsimple, the investor gets access to financial planners that are certified. The portfolio of the company ranges from six ETFs that are SRI oriented and even includes not just equities but also bonds.
Also, Wealthsimple offers a halal investing portfolio that comprises of 50 individual stocks in addition to SRI investment options.
However, Wealthsimple has higher management fees. The SRI portfolios weighted average expense ratios are around 0.25%, versus 0.09% to 0.12% for Wealthsimple's non-SRI portfolios.

[maxbutton id="2″ url="https://millionairemob.com/wealthsimple" ]
TD Ameritrade also offers socially responsible portfolios. The portfolio comprises of a combination of eight ETFs that reflects the risk tolerance of the customers. An investment portfolio picked is based on ESG principles, and it mainly includes companies that score high on matters such as environmental preservation, social justice, and governance factors.
The Weighted average expense ratios on these portfolios are 0.11% to 0.18%, versus 0.07% to 0.08% for core portfolios.
TD Ameritrade's has other benefits such as free tax-loss harvesting, Morningstar-built portfolios, and a long list of account types available. However, TD Ameritrade has a relatively high account minimum of $5,000.

The motif is a hybrid investing model that is partly broker, partly portfolio manager and partly idea-generation tool. Motif Impact portfolios for socially responsible investors are automated fully and allows investors to invest for impact.
They have three themed portfolios including good corporate governance, sustainable planet, and fair labor.
Their offerings come with a low cost, an annual management fee of $0, 25% direct ownership of stocks and the portfolio customization ability.
The investor must have a minimum of $1,000 to start investing in the impact investment portfolios. A themed set of 30 stocks or ETFs called "motifs" can also be ideal for SRI investors.
An investor can screen the portfolio for specific features and filter out others.
They can also create their motif or pick a professional themed 'motif'.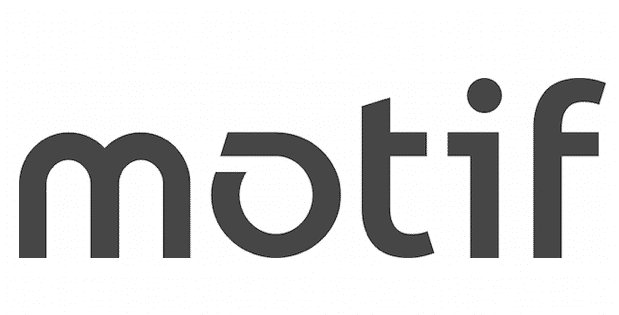 [maxbutton id="1″ url="https://millionairemob.com/motif" ]
Swell Investing focus solely on SRIs and constructs the portfolios of stocks entirely rather than ETFs. It offers six themed portfolios including the clean water, zero waste, green tech, disease eradication, renewable energy, and healthy living.
Each of these contains around 40 to 70 individual stocks. Investors can also choose to invest in the impact 400 portfolio which is like the Swell's S&P 500 option.
It gives the investor an option to swap out any three stocks that they don't like.
One of the drawbacks of using Swell is that it's an all-in fee of 0.75% which is high compared to others. There's no additional commissions beyond that however.
They also have no access to human advisors and educational tools. You can find out more about Swell Investing in this review.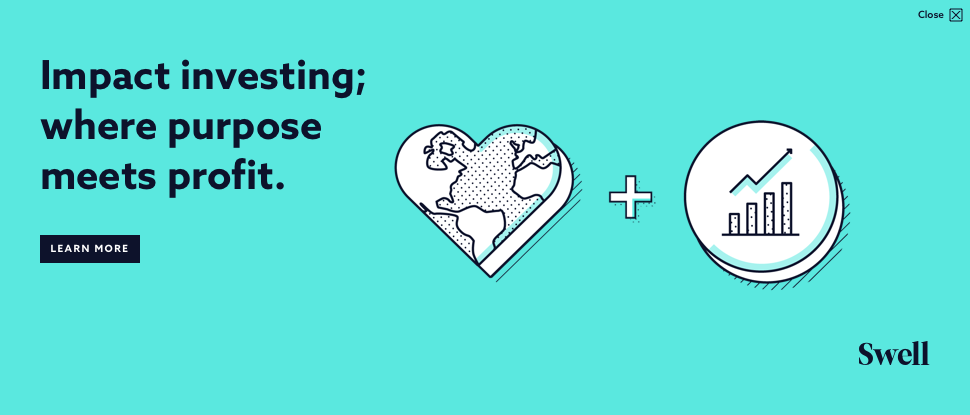 [maxbutton id="1″ url="https://millionairemob.com/swellinvesting" ]
M1 Finance is also an excellent robo-adviser for socially responsible investors. For free, M1 integrates the do it yourself (DIY) investing with automated portfolio management. The investor can choose the investments including individual stocks, funds, or the premade M1 portfolios.
After the investor picks their preferred percentages, M1 invests all new monies based on your preset asset allocation. The platform also helps rebalance the investments amounts to be in line with your chosen portions.
This M1 Finance review offers more information on the platform.
A bonus is that I created a few M1 Finance Pies to help you understand the power of the free automated investing platform.
They have a responsible investing pie already set up that you can invest in. You can view the Responsible Investing Pie here.
[maxbutton id="1″ ]
Another unique Australian-based robo-adviser for socially responsible investors is Acorns. After launching a sustainable investment portfolio, Acorns investment option helps meet the social, environmental, and corporate governance standards (ESG).
Investors can round-up their everyday purchases and put their money in Acorns six investment portfolios which is one of the best ways to invest for impact.
Acorns app was launched as a result of customer feedback. Millennials can now participate in the financial markets and align their investments with their values.
Get $5 free just for signing up using the button below.

[maxbutton id="2″ url="https://millionairemob.com/acorns" ]
While offering low fees, Betterment creates portfolios that are SRI oriented and cater to socially responsible investors who seek to invest for impact.
They reduce exposure to companies that have a negative impact and increase exposure to companies that promote social good including environmental sustainability and more.
Betterment offers both diversified portfolios that automatically managed and provides human intervention for the higher tier service.
Not only does it offer up to 1-year free management, Its management fees range from 0.25% – 0.40%. Account minimum is zero for Betterment Digital and $100,000 for Betterment Premium. Betterment has some of the best of breed tax loss harvesting on an automated basis. Tax-efficient invest is extremely important. Here's why.
[maxbutton id="2″ url="https://millionairemob.com/betterment" ]
Summary of Impact Investing Apps
Below is a summary of the listed impact investing apps to help you make decisions the best way to invest socially responsible.
[table id=5 /]
Conclusion on How to Invest for Impact 
When choosing the best way to invest for impact, it is crucial to follow criteria that can work for you.
Pick a broker with a vast array of options and include a wide range of assets in your portfolio for better diversification. In addition, fees are crucial for investing.
There's no reason you should pay more to get the same result as you can get anywhere else.
With that being said, I'd recommend using M1 Finance and Betterment to build a socially responsible and impact-oriented investment portfolio.
Why? Well, the attractiveness of fees between the two. In addition, you have significant flexibility in your investment options.
For M1 Finance, you can invest for impact completely free and also have an allocation to other investment types.
With Betterment, you can invest in an impact and socially responsible investment completely worry-free.
Recommended Platforms
[table id=7 /]
How have you invested for impact? Feel free to share with us on the comments section below.
Other Related Resources
Subscribe to the Millionaire Mob early retirement blog newsletter to find the best travel hacking tips, dividend growth investing, passive income ideas and more. Achieve a financially free lifestyle you've always wanted.
Follow me on Facebook, Twitter, and Instagram.