Dividend growth investing is the best and perhaps the only way to invest in both growth and dividends in one single strategy. However, dividend growth investing can turn ugly if you don't seek to find the utmost high-quality dividend growth stocks that can continue their reputable dividend growth into the future. How do you invest in Dividend Kings at the right price?
Investing in Dividend Kings: High-Quality Dividend Growth Stocks
You must find only high-quality dividend growth stocks. The best of breed stocks. If you don't, you could sink by losing out on both the dividend component (dividend cut or removal) AND growth (decreasing stock price from decreasing earnings).
At Millionaire Mob, we focus on building a dividend growth portfolio that will enable us to live financially free off of dividends into perpetuity. That will take significant time and will not be the only source of income.
We like to use passive income and freelance consulting to build our various income streams. From there, we shovel our additional income streams into our dividend growth portfolio to let our money work while we focus on the important things in life. One of my favorite sayings is that the average millionaire has at least 7 different forms of income.
I created a book titled Dividend Investing Your Way to Financial Freedom to help you increase your income and build wealth at the same time.
In addition, I created a free downloadable dividend calculator that will help you understand what it will take to live off dividends forever. Try out one or both to see how dividend investing fits in your retirement or financial freedom goals.
If you want a sample of the book, you can download it here.
I added these stocks to my Personal Capital account (use my link to get a free investment checkup!).
What are you doing to build perpetual income streams?
We realize that building wealth is a marathon and not a sprint. It won't happen overnight. Be patient. One must have a disciplined strategy to allocating resources to investing, saving and building assets that are income producing.
You should rid yourself of depreciating assets and items that generate additional expense. You can review our list of Dividend Kings for consideration in a dividend growth portfolio.
Dividend growth investing is the best way to invest in a company that provides you income AND offers upside potential over the long-term. Dividend growth stocks have a great reputation in the stock market.
Dividend growth stocks are viewed as the highest quality public stocks since they (particularly Dividend Kings) have usually been listed on the exchanges for a number of years and continue to reward shareholders.
Another important point that I like about dividend growth investing is that my income increases over time. My yield improves as the stock increases their dividend in the future.
Given that I have a long time frame to invest, I am not looking for high yield at present day prices. However, I would love to have my yield be 3x-4x more down the road for prices that at paid at today! It really doesn't get much better than that.
Here is a simple dividend growth investing case study from Novel Investor…
Coca-Cola has been a fantastic investment since Warren Buffett invested in the stock around 1988 / 1989. Coca-Cola's stock appreciation was 1595.58% (WITHOUT DIVIDENDS) from 1988 – 2014 while the S&P 500 (WITH DIVIDENDS) was 1425.38% over the same time frame. What about Coca-Cola's dividends? Well, during that same time period the dividend payout increased nearly as much as the stock price. Coca-Cola's dividends increased 1526.67%! 
By 2014, the increased dividend payout would have made your dividend yield 49%. That is truly phenomenal. If that was your current yield, why would you ever sell? This investment makes a lot sense for Warren Buffett. Coca-Cola has a significant moat with their soda and Warren likes the product! I believe he drinks at least 1 Coca-Cola (original formula) per day.
Define high-quality dividend growth stocks
We believe high-quality dividend growth stocks are the Dividend Kings. You can check out our Dividend Kings list or stocks increasing dividends for 50 consecutive years or more here. Dividend Kings have incredible track records. It takes a lot to be able to increase your dividend for over 50 consecutive years.
While historical performance is certainly not a predictor of future success. Reputation is key here. Dividend Kings are stocks that have continued to show commitment to shareholders and a commitment to excellence. It is not easy being a king. The only way to stay on top of your throne is to continue to reward the people (in this case, shareholders)! In order to reward shareholders, Dividend Kings must stay committed to some of the following characteristics:
Operational excellence
Maintain a strong management team
Construct an optimal balance sheet through disciplined financial controls
Like Warren Buffett did with Coca-Cola, do you truly enjoy their products? Do you understand the business model? I'll get to a couple examples of undervalued Dividend Kings that have predictable business models and are easy to understand below.
What do high-quality dividend growth stocks teach us about building wealth?
I think these traits follow suit more than just a dividend growth stock. These traits are important in how you build your wealth to achieve financial independence.
Operational excellence

: Do you do everything with the best of your abilities? Your day job? Your passive investments? Strive to be the best at what you do. Always keep learning.

Maintain a strong management team

: Do you surround yourself with people that empower you? Be with people that make you a better person.

Disciplined financial controls

: Have you tracked your current net worth and current income? Always spend less money than what you earn. Develop a monthly target allocation for certain asset classes. Rinse and repeat. Do not break the cycle.
Use your dividend growth portfolio as a way to improve your personal finances. There's a lot you can learn from companies that can provide value to your own finances and goals for financial freedom.
Dividend growth is good but this is better…
Imagine a world where you could invest in the highest quality dividend growth stocks at a discounted valuation or below fair market value. In our dividend growth portfolio, we look for the best dividend growth stocks that are undervalued. These stocks are undervalued on a relative basis to other dividend growth stocks.
When you invest in these stocks at below fair market value, you enable yourself for maximum total return since you build a base for dividend income AND the value investing component for capital appreciation. This is what I call the dGARP strategy or Dividend Growth at a Reasonable Price.
dGARP (Dividend Growth at a Reasonable Price) Strategy
Within the list of Dividend Kings, we've developed a formula called the dGARP strategy. The dGARP strategy stands for Dividend Growth at a Reasonable Price, which means that one should only invest in a dividend growth stock that is at a reasonable priced / valued.
High-quality dividend growth stocks tend to command premium valuations. What if I told you that you could buy high-quality dividend growth stocks at times where they did not command premium valuations? This has the potential to lead to dividend income and equity returns through capital appreciation in the stock price.
We've built a formula to help you screen for undervalued dividend growth stocks. I really like the idea of combining both value and dividend growth investing into one.
If you want a visual depiction of how we look for stocks, check out my dividend stock screener infographic.
Speaking of, let's get to some dividend growth stocks that fit the mold for our undervalued dividend growth criteria… Here are two Dividend King stocks to buy now.
Undervalued Dividend Kings to Buy Now
Using our formula and criteria for finding undervalued dividend growth stocks, we've identified two Dividend Kings that appear to be attractively valued. Both of these stocks clearly have a strong reputation for increasing dividends.
First Undervalued Dividend King to Buy Now: Lowe's Companies
Lowe's Companies (TICKER: LOW)
Business Description: For those of you that need a primer, Lowe's Companies is a Fortune 500 company that operates a chain of retail home improvement stores and appliance stores in the United States, Canada and Mexico. Lowe's was founded in 1946 in North Wilkesboro, North Carolina. As of this year, Lowe's operates over 2,300 home improvement stores and employs over 290,000 people. Lowe's is the second-largest hardware store chain behind Home Depot.
Lowe's presents a great opportunity to invest in a dividend growth stock that has increased dividends for whopping 56 consecutive years! The stock has recently pulled back nearly 20% from highs at $108.98 from a big earnings miss. I think that now is a great time to get into a stock that has favorable long-term trends and a strong management team. Going forward, I think the housing market still has legs for improvement that will benefit Lowe's significantly.
There is still limited housing inventory on the market. What about the Amazon threat? Well, housing/building products are complex, heavy and oftentimes specialized. These products will be very hard for Amazon to try to sell. Amazon does continue to defy odds, but I don't think we will see them outshine Lowe's anytime soon.
With a dividend growth compound annual growth rate of 16.95% and 18.37% over the last 10 and 5 years, respectively, this stock is a fantastic buy at current prices.
Current valuations suggest a price to earnings ratio of ~21.0x with a forward price to earnings ratio of 13.9x. Earnings are anticipated to increase steadily over the next five years at around 15-20% per year.
Lowe's presents a great opportunity to own a stock that combines outstanding dividend growth with a reasonable valuation. This dip is a buying opportunity to own an undervalued Dividend King. I suggest slowing scaling into a long-term position by investing in Lowe's stock and accumulating shares on any further dips. Read more about Lowe's in our stock dividend analysis.
Second Undervalued Dividend King to Buy Now: Dover Corporation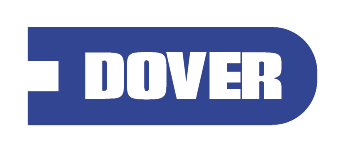 Dover Corporation (TICKER: DOV)
Business Description: For Dover, the company is an American conglomerate manufacturer of industrial products. Dover was founded in 1955 in New York City, New York. However, Dover Corporation is now based in Downers Grove, Illinois and employs more than 26,000 people worldwide. The business is divided into four primary segments, which include Energy, Engineered Systems, Fluids and Refrigeration and Food Equipment.
We wrote about Dover Corporation in our recent post and listing of Dividend Kings. Dover Corporation is an American conglomerate manufacturer of industrial products. Dover is one of those companies that you likely use their products every day but do not realize it. In addition, the company has one of the most impressive streaks of dividend growth with 62 years of consecutive dividend increases! Dover has been one of the best stocks for dividend growth in the entire stock market.
My one knock about the stocks is that the dividend growth is relatively slow at a compound annual growth rate of about 7.5% and 5.0% in the last 10 years and 5 years, respectively. However, I believe this is due to the conservative nature of the company. Dover's dividend payout ratio is only 35% of current earnings, so there is significant room for further increases even if earnings per share doesn't increase.
What is earnings per share does increase? Dover is anticipated to increase earnings per share at a rate of 12.10% over the next five years so that dividend growth of the past could accelerate in the future. The stock is reasonably priced at a price to earnings ratio of 20.4x and a forward price to earnings ratio of 15.3x. Not bad for one of the best dividend stocks of all time. I suggest that investing in Dover stock will provide stable, robust returns over the long-term.
Concluding Remarks on Investing in Dividend Kings
Finding value with Dividend Kings is not easy, so you must act quickly to ensure success. To build an optimal dividend growth portfolio, I think you should pair conservative, undervalued Dividend Kings with up and coming dividend growth stocks.
One of my favorite methods is to try to find the Dividend Kings of the future. This should aid in my goal of living off dividends.
What if you find stocks that have increased dividends for 50 years before it happened? For example, what if you invested in Dover 62 years ago when they made their first dividend payment? Think about the compound interest!
Try inputting these Dividend King stocks into our free downloadable short-form dividend discount model (or Gordon Growth Model) to see if their valuation is reasonable based on the expected dividend growth rate is.
If you want to continue to learn, buy a few of these dividend investing books to continue expanding your knowledge.
I'm on a mission to find a formula that will yield the next Dividend Kings. We want to invest in the next Coca-Cola case study like I mentioned above. What stocks do you think can become the next Dividend King? I'd love to hear from you in the comments below.
Prefer social media? You can find us on Twitter (@MillioniareMob2), Facebook (@MillionaireMob) or Instagram (@millionaire.mob). Interact with us on dividend growth investing, passive income or even travel hacking.