If you've been looking for funding options for bad credit, you've probably come across Fortiva MasterCard. According to their website, this MasterCard is what you need. They say it will help you improve your credit or access funds without any hassle despite your less-than-perfect credit. But is it worth it? Only a Fortiva credit card review can answer that question.
You see, service providers will go to great lengths to market their products and make them as attractive as possible to their target audience. Fortiva is no different.
So don't just take their word for it. Go through a Fortiva credit card review or two to understand what you're getting yourself into. You'll be glad you did.
About Fortiva Credit Card
Fortiva is a product of Atlanticus (a holding company that invests in financial services) that bills itself as a less-than-prime card. What this means is that they offer credit cards to people with subpar credit.
However, the Bank of Missouri issues the Fortiva credit cards. Therefore, if you decide to take the MasterCard, you'll get the card from the Bank of Missouri, but you'll work with Atlanticus to manage it.
The Fortiva credit card is one of the three products you can get from Fortiva. The other two are the personal financing loans and retail credit lines. But we're not going to cover those in this Fortiva credit card review.
Who is the Fortiva credit card for?
The Fortiva credit card is most suitable for individuals who have a bad credit history. Lenders shy away from lending to individuals with subprime credit for obvious reasons, which is why products like Fortiva MasterCard exist.
However, if your issue is that you have zero credit history, we wouldn't recommend Fortiva credit card. You'd be better off building your credit to a level that allows you to take advantage of better options.
Payments
Fortiva also offers hassle-free payment methods. The first option you have is to make payments through their account management platform that's accessible through the app or online.
You can also set up autopay, which allows Fortiva to debit the amount from your bank account. In addition to this, you can use pay-by-phone, online payment services, and check or certified money order through the mail.
Online account management
In this day and age, no one has the time to stand at a bank when they need to make payments or get account statements. Fortiva offers its users a hassle-free online account management experience.
From their online platform, you can access your statements, make payments, receive alerts, and so much more. And the best part? You can also access the platform on your phone through their app that's on both the Apple Store and Google Play Store.
No security deposit required
In some cases, credit card issuers protect themselves by providing secured credit cards to people with bad credit. A secured credit card requires you to pay a cash security deposit as a down payment before you start using the card.
The downpayment is often equal to your credit limit. If you don't pay your credit, the credit card issuer can get back their money by taking your deposit.
However, if you manage to make all payments and close your account, you get to keep your deposit.
Fortiva credit card is different; they don't require any security deposit. As soon as you've qualified for the card and received it, you can start spending — a feature that sets it apart from other bad credit funding options.
Fraud liability
Fortiva credit card also provides $0 fraud liability, which means you won't be responsible for any charges incurred on the card due to fraudulent activities.
However, while this seems like an impressive feature, it's not. The majority of credit card issuers thoroughly protect their customers from fraud. Besides, credit card issuers can only hold you accountable for $50 of fraudulent activities regardless of the charges incurred.
Annual Percentage Rates (APR)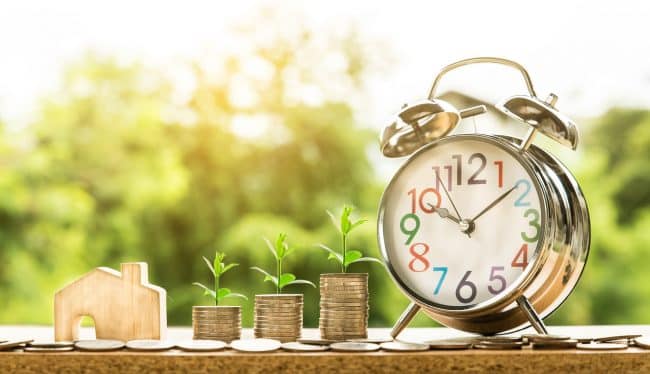 APR is a yearly representation of your interest rate. In most cases, credit card issuers offer a grace period for your first purchases. If you buy something and pay the amount due at the end of the month, you won't be required to pay any interest.
However, if you decide to carry it forward, you have to pay interest on the outstanding balance. It's this interest rate that makes some credit cards unbearable. When it's too high, you'll get even deeper into debt within no time.
Therefore, it's crucial to choose a credit card with a favorable APR. Unfortunately, Fortiva is not one of them. This credit card has an APR of 29.99 percent that can easily go up to 36 percent.
With such an APR, missing only one payment is all it takes to get into an even worse financial situation. So think about this before you decide to get a Fortiva credit card.
Fees
Apart from the APR, it's also essential to know the costs you'll incur while using the credit card.
Fortiva doesn't hold back when it comes to charging their credit card customers. If you thought this credit card was the answer to your financial problems, the fees may change your mind.
In the first year, you'll be required to pay an annual fee of up to $175, and up to $49 for the subsequent years. And that's not all. You'll also have to pay transaction fees, program fees, maintenance fees, and balance transfer fees.
To add salt to injury, if you delay payment or it bounces, you'll be required to pay a $36 fee. And let's not forget the costs you incur if you request cash advances.
Fortiva is marketed as an excellent choice for people who have bad credit and can't afford security deposits. However, this credit card has a way of draining all your accounts dry.
How to apply
So how do you apply for the Fortiva credit card and hopefully improve your credit? Unfortunately, you can't just apply for this MasterCard.
The company must approve your request first. Once your application is approved, you'll receive an invitation email. Go to the Fortiva website and respond to the offer to get the card.
How We Reviewed
So far, you've probably noticed several advantages and disadvantages of the Fortiva credit card. But chances are you're still not sure whether or not it's the best option for you.
Lucky for you, we're here to help. We scoured the internet for expert and user reviews to help you make a more informed decision. What's more, we analyzed this MasterCard's features and compared it to some of the top options in the market to find out if it's really the best deal on the table.
We have no doubt you'll be confident in your decision after reading this Fortiva credit card review. Are you ready? We're going to jump right in.
Fortiva Credit Card Review: Our Take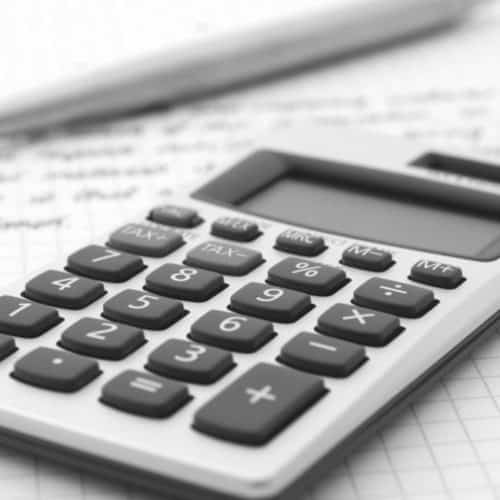 After extensive research, we managed to come with several pros and cons of the Fortiva credit card we think you should know. Here's what we found.
What we like
One of the benefits of Fortiva credit card is the fact that it doesn't require any security. This feature is excellent if you're trying to pick yourself up from rock bottom.
We also love that they offer credit to people with bad credit, which is hard to come by.
Another noteworthy benefit is that Fortiva gives you access to Free VantageScore 3.0. This feature allows you to keep track of how your credit score is doing and see what other credit issuers see when they look at your information.
Besides, Fortiva reports to credit bureaus like Experian, Equifax, and Transunion. Therefore, if you maintain good credit habits, you may end up improving your credit score by a lot.
What we didn't like
One of the downsides of using the Fortiva credit card is that you won't enjoy any rewards. Most credit card offer rewards for purchases made, which you can use to pay off some bills or get more stuff.
Fortiva credit card fees are also quite high compared to other credit cards. For instance, their late payment fee of $38 is very high. Although the Fortiva late fees fall within the maximum credit card fee range of $28 to $39, it's still on the higher side compared to most credit card providers.
Furthermore, the majority of financial institutions only charge up to $39 when you've been late for two or more months in 6 months.
And this is just the late fees. The annual fees are on a different level. Considering some financial institutions don't charge annual fees for credit cards, this is enough reason to stay away from Fortiva credit card.
We also don't like that there are no card limit increases or upgrades with Fortiva.
Fortiva Credit Card Review: How Does It Stack up to the Competition?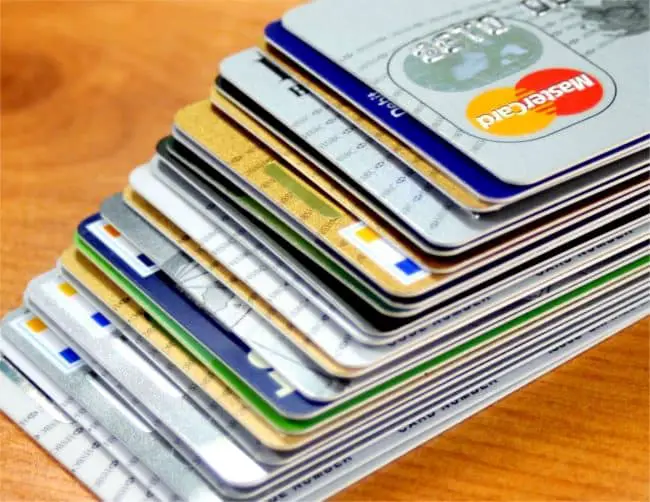 If you're not impressed with Fortiva credit card, you're probably wondering if there are other alternatives you should consider. The answer is yes.
Here are some excellent Fortiva credit card alternatives.
Capital One Secured MasterCard
Capital One Secured MasterCard is an excellent choice for people with poor credit. Unlike Fortiva, this card does not include annual fees. However, they require you to pay a deposit of either $49, $99, or $200, to get your initial $200.
If you decide to close the account and you don't have any pending payments, the deposit will be refunded back to you.
Another thing that makes Capital One a better alternative is that you get a limit increment if you make your payments on time for five months consistently.
This card has an APR of 24.99 percent, which is still high. But compared to Fortiva, it's more affordable.
Discover it Secured
Similar to Credit One Secured MasterCard, Discover it Secured requires you to pay a deposit before they allow you to use the card. You're required to pay $200 upfront.
Discover credit card does not include annual fees. Also, you get to earn two percent back on gas station and restaurant expenditures, and up to $1,000 each for every quarter. How amazing is that?
And that's not all. If you manage to make all your payments on time, the company will start considering you for an unsecured credit card. Discover offers an APR of 24.74 percent, which is a good deal compared to Fortiva.
Nonetheless, you still need to be careful about carrying balances forward.
Indigo Platinum MasterCard
Indigo Platinum MasterCard is quite similar to Fortiva credit card. However, several things make this card stand out.
For starters, it has a lower initial annual fee compared to Fortiva. They require you to pay $75 in the first year. However, the cost for subsequent years is quite high ($99).
Indigo also has a lower APR of 24.90 percent, but their late payment fees go up to $39.
So, when it comes to choosing between Indigo and Fortiva, your primary concern should be which one is most affordable because they basically offer the same things.
Fortiva Credit Card Review: Yay or Nay
Based on our findings, we wouldn't recommend Fortiva credit card. The card has some outrageous fees that we believe would only pull you deeper into financial troubles, which is definitely not what you want.
Think about it. If you already have bad credit, taking a credit card you can barely manage to maintain will only make your credit worse. It's really not worth it.
Not to mention, customers have complained about poor customer service. So apart from accumulating even more debt, you won't enjoy using the card. Why put yourself through that? Don't use this card unless you don't have any other choice.
Have you used the Fortiva credit card before? Would you recommend it? Please share your experience with us in the comments section. It's always a joy to hear from our readers.