Are you in search of a reliable sales software solution? You've probably come across a ClickFunnels review when searching online.
The problem is, there are countless reviews of other software such as Leadpages, InfusionSoft, Instapages among others.
There's no better way to pick the right choice than by reading an in-depth review, such as this ClickFunnels review, to get your facts right!
What's All the Fuss About Funnels?
Sales funnels exist in every business whether you know it or not. Understanding how it works can help you influence how web visitors relate to your site and reach buying decisions.
Website optimization is what matters most when it comes to your sales funnel. To help you understand how a sales funnel works, we'll look at a brick-and-mortar funnel.
The Perfect Analogy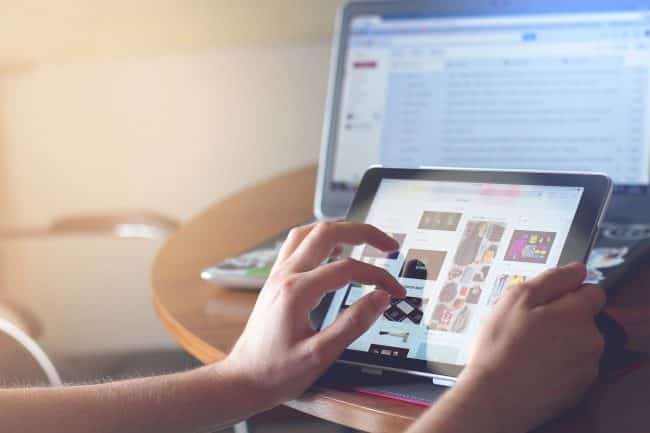 Image by pixabay
People usually walk into a clothing store and start browsing. A sales associate then approaches them, greets them warmly, and offers them assistance.
One particular customer spots some dresses on clearance and the sales associate goes to help her out. He tells her that he can offer her a discount if she buys four or more dresses.
The customer gets thrilled by the offer and picks six dresses. At the cashier's, a sales associate recommends a black moto jacket to go with all her chosen outfits.
That seems like a great idea to the customer and she adds it to her purchases then leaves. She is so pleased with the discounts, she comes back two weeks later and buys more dresses.
When it comes to websites, the same sales play out. The only difference is that you have web pages to guide visitors through the sales funnel instead of a sales associate.
The Sales Funnel Process
The sales funnel consists of five main stages including:
Awareness
Interest
Decision
Action
Retention
At the awareness stage, the prospect learns about your existing solution, product or service. That is where they visit your site for the first time either through a Google search or social link.
At the interest stage, the prospect actively seeks solutions to their problems. Here, they can follow you on social media or subscribe to your email list.
The third stage is the decision stage where prospects try to decide if you are the right fit for their needs. They pay attention to your packages and offers before making their final choice.
At the action stage, the prospect has become a customer by finalizing the deal with you. This could be by signing a contract or clicking the purchase button and wiring the money to you.
Then the retention stage is where you encourage the customer to make repeat sales. You do this by keeping them engaged with your product or service through special offers, follow-ups or emails.
ClickFunnels Review: Overview
ClickFunnels is a sales funnel builder that helps businesses to build beautiful pages that market, sell, and deliver their products and services. You can think of ClickFunnels as that sales associate guiding visitors to make a sale.
It offers a range of pre-made sales funnels, an intuitive drag-and-drop editor, and landing page templates for a smooth funnel design process.
The software was created in 2014 by Russell Brunson, an experienced internet marketer and entrepreneur. The company has grown to become a $360 million dollar SaaS business within three years. What's even more impressive is that it's entirely self-funded.
How Does ClickFunnels Work?
ClickFunnels simplifies the entire sales and marketing process for all kinds of businesses.
Traditional sales funnels involved dealing with website hosting, email autoresponders as well as landing pages and other different elements that have to work in unison. This makes the whole process expensive and time-consuming.
On the other hand, ClickFunnels incorporates all the above elements and offers them in a unified package. That way, you won't have to deal with every service provider separately or even hire a developer. Similarly, you'll be able to create a sales funnel that suits your business needs.
ClickFunnels Review: Key Features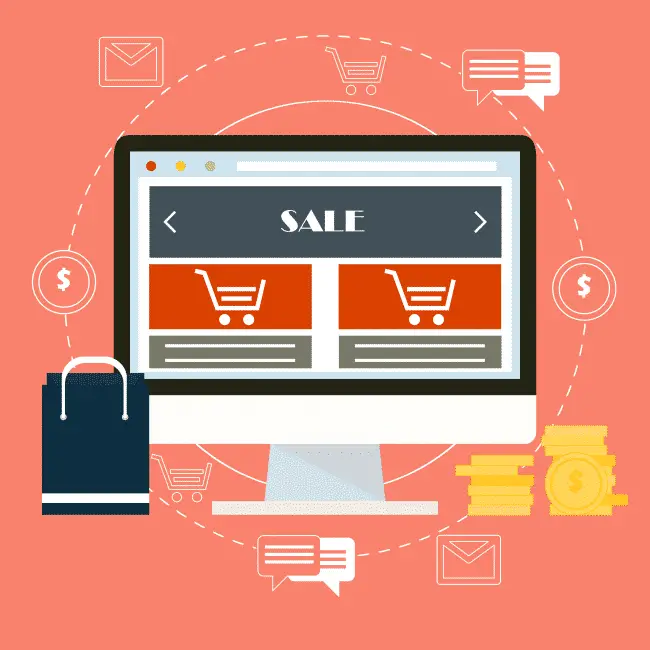 Image by pixabay
ClickFunnels comes with amazing features and tools to ensure you create impressive, high converting sales funnels fast. So let's dive into an in-depth look at some of its best offerings.
Predefined Sales Funnels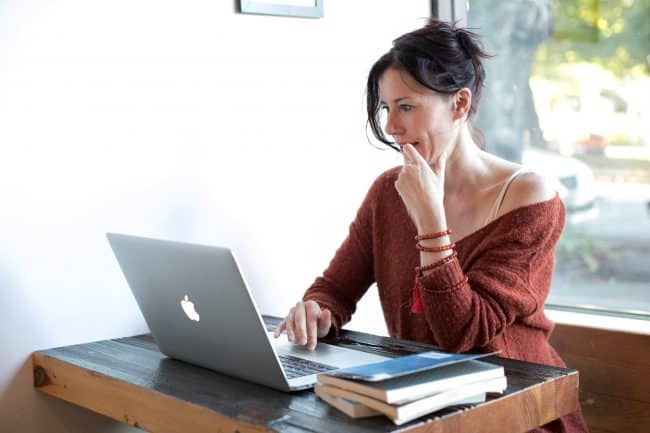 Image by pixabay
ClickFunnels provides numerous predefined sales funnels to choose from. They are usually categorized into industries and the goals they have been designed to achieve.
It has 22 types of sales funnel templates that can be used by different business entities. These funnels are classified into the following categories:
Sales page funnels
Lead capture funnels
Membership funnels
Event funnels
You have the option to select a free or paid template in each category. In addition, each sales funnels has a video what it can be used for and top tips for getting the best results. You can also set up custom sales funnels to cater to your specific business objectives.
To create a sales funnel, you can use the classic funnel builder that allows you to select a goal and funnel type or take advantage of pre-made funnel templates in the ClickFunnels Cookbook.
Visual Drag-and-Drop Editor
The intuitive drag-and-drop editor makes it easy to create sales funnels using ClickFunnels. You won't have to deal with the coding mumbo jumbo anymore.
Using ClickFunnels, you can also display social share buttons, add a number of advanced forms to your funnel, choose background color and images or videos. If you are confident with coding, you can also create a custom CSS for unique pages.
Ecommerce
ClickFunnels takes into consideration that e-commerce businesses will need a little extra to promote their products. It helps you create a multistage sales funnel where you can showcase your products, generate interest and eventually make a sale.
ClickFunnels supports online businesses that sell either physical or digital products. It integrates with ShipStation that takes care of the time-consuming task of packaging and shipping.
Consequently, ClickFunnels integrates with payment gateways such as PayPal, ClickBank, Stripe, Authorize.Net, and InfusionSoft.
Email Services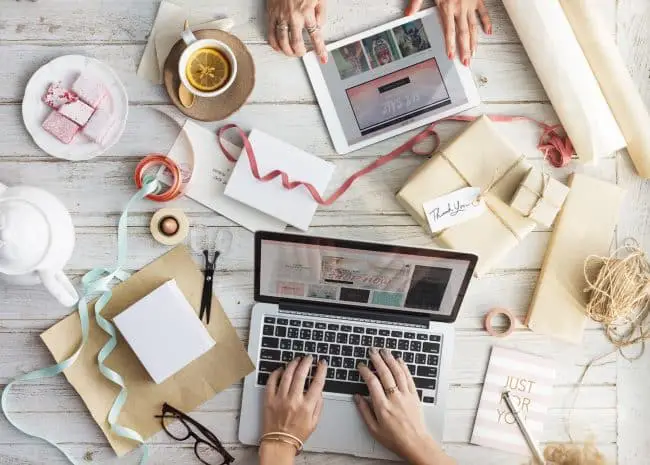 Image by pixabay
ClickFunnels integrates with popular email responders such as MailChimp, AWeber, Salesforce, and many more. It also offers its own marketing automation platform known as Actionetics. That feature is available on the Etison Suite plan.
Actionetics helps users to set up email lists, create email campaigns, use click bots, design action funnels, and follow up funnels.
Webinars
You can create webinars using ClickFunnels and spread the word about your services.
You can use services like Zoom or GoTo Webinar to host live webinars and use ClickFunnels event funnel to customize the registration process.
Another option is creating a pre-recorded webinar that ClickFunnels plays on demand.
Analytics and Split Testing
ClickFunnels lets users split test sales funnels to understand what works and what doesn't. Elements you can test include pages, copy, headlines, buttons, images, and videos.
It also automatically tracks your funnel to provide analytics on how your pages are performing. Using the ClickFunnels dashboard, you can access stats on user behavior, page views, conversion rates, and funnel comparisons.
Customer Support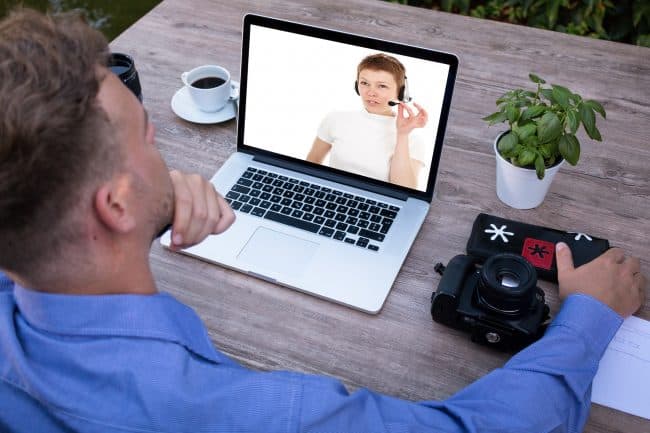 Image by pixabay
ClickFunnels offers impressive customer support by providing an extensive knowledge base that's well-laid out in its dashboard.
You'll find a wide assortment of help videos and best practices. You will also find an explanation of tools as well as the top tips on using its features.
Apart from this, ClickFunnels offers a community support forum and Facebook page to allow interaction between its users. It also has an active YouTube channel with informative videos.
Backpack Affiliate Program
ClickFunnels features the Backpack affiliate program that offers five percent, two-tier commissions for referring people to the ClickFunnels affiliate program
In addition, ClickFunnels pays out 40 percent commissions for promoting any product in its ecosystem. This could be its books such as the Expert Secrets and DotCom Secrets by Russell Brunson.
You can also win cool prizes such as $500 towards a dream car if you hit 100 active referrals. ClickFunnels sticky cookie lets you earn commissions on any upsells your referrals buy as they go through specific funnels.
What ClickFunnels Users Have Been Saying
Now that you have an idea of the features that ClickFunnels provides, let's consider the ClickFunnels review from people who actually used it.
Capterra
The ClickFunnels review on Capterra had an overall rating of 4.5 out of 5.0 stars. A good majority of users were impressed with its page elements selection and affiliate program.
However, one user mentioned that ClickFunnels doesn't have a blog function. Another user said that it has a high learning curve when starting out.
GetApp
On the other hand, the ClickFunnels review on GetApp also had an overall rating of 4.5 out of 5.0 stars.
Users loved that it took away the guesswork of building a landing page that converts. Some cited that the ability to upsell and downsell is what stood out for them.
Unfortunately, some users complained that ClickFunnels setup could use two separate screens and this can be confusing.
ClickFunnels Review: Pros and Cons
Below are some of the benefits you'll enjoy and the drawbacks that you are likely to face when using ClickFunnels.
Pros
Prebuilt sales funnels
Amazing affiliate program
Split testing option
Upsell and downsell features
Actionetics autoresponder
Cons
High learning curve
Limited features in the starter plan
How We Reviewed
To bring you an unbiased ClickFunnels review, we scoured the internet and read numerous user reviews from sites such as Capterra and GetApp.
We also looked at the ClickFunnels website to come up with an in-depth overview of its features.
Furthermore, we compared ClickFunnels against its strongest competitors such as InfusionSoft, Leadpages, and Instapage.
ClickFunnels Review: Top Competitors
No ClickFunnels review would be complete without looking at the competition. So, how does ClickFunnels stack up against other major landing page builders?
Let's find out.
InfusionSoft
InfusionSoft, now Keap, is one of the most powerful online marketing tools to compare with ClickFunnels. It offers highly extensive landing page designs and opt-in form builder. It also allows users to run split tests and email marketing automation.
User reviews on Capterra gave InfusionSoft a rating of 4.0 out of 5.0 stars. Several users liked its automation capabilities and the responsive email builder. However, some users complained that InfusionSoft's new landing pages are limiting.
Customers on GetApp gave InfusionSoft an overall rating of 4.1 out of 5.0 stars. Users liked that it provided a full-featured email marketing system but, a user complained about their customer service.
Leadpages
Leadpages was one of the first landing pages solutions in the market. It offers two landing page editors that cater for beginners and an advanced user. Users can create popup windows to encourage email signups and host webinars.
Leadpages reviewers on Capterra gave it a rating of 4.5 out of 5.0 stars. Users liked that it easily integrates with major email service providers and that it can be used with Facebook. However, one user complained that phone support was only reserved for advanced subscribers.
Users on GetApp gave Leadpages an overall rating of 4.4 out of 5.0 stars. Users applauded its ease of use and flexibility with membership platforms but complained that its customer support was poor.
Instapage
Instapage offers a higher level of sophistication than other landing page builders. It provides an in-built analytics tool, A/B testing and heatmaps to track visitors and optimize your landing page. For instance, you will be able to see what web visitors click and how far down they scroll through your pages.
Instapage reviewers on Capterra gave it an overall rating of 4.5 out of 5.0 stars. Most users liked that it had stunning landing pages and how it was easy to use. Unfortunately, a user complained that it was hard to edit font size in the mobile workflow feature.
Reviewers on GetApp gave Instapage a rating of 4.6 out of 5.0 stars. Users liked its fast loading pages and heat maps feature. However, one user cited that the form page element overlaps two sections.
Why ClickFunnels Stands Out
ClickFunnels stands superior to other funnel creators because it excels in building landing pages, membership groups and creating sales funnels with upselling and down selling functionalities.
Leadpages focuses on building landing pages more than sales funnels. InfusionSoft comes with powerful landing page builder capabilities but ClickFunnels offers a wide variety of pre-built funnels that gives you more influence over the buyer's journey. Instapage was a close call but it doesn't integrate with membership platforms seamlessly.
Which of the above landing page builders is your favorite? Tell us about it in the comments section below!